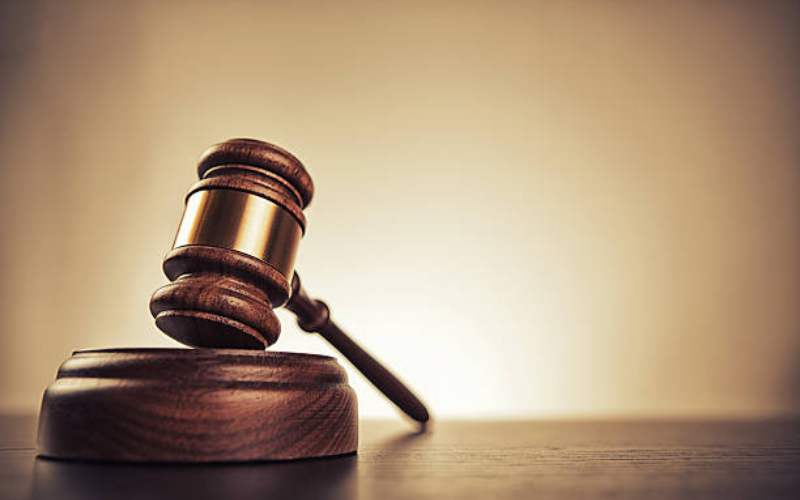 A 71-year-old man who defiled and impregnated his 15-year-old daughter in Muhoroni has been found guilty of incest.
The man, who had been accused of defiling his two daughters and impregnating both of them between the months of June and September last year, was found guilty by the trial court after the prosecution proved its case against him.
Tamu court's Principal Magistrate Everlene Enzere found him guilty of defiling his younger daughter and impregnating her but dismissed the charge implicating him with the impregnation of his oldest daughter aged 17 years old.
The magistrate ordered that the man be sentenced on June 13.
During the course of the proceedings, the court heard how the rogue father threatened his younger daughter with a knife before defiling her.
The infant sired by the rogue father however died at birth with samples taken from the body of the infant for a paternity test revealing that he was the father.
The daughter recounted how her quest to find justice after the incident hit dead ends as all the adults she had hoped would help her find justice turned her away.
The victim, identified by initials JO, painfully recalled how her father forced her to remove her clothes and started sexually assaulting her deep in the night.
She had visited her father to pick essential foodstuffs at Kipsamwe, he was staying with her step-mother. She had been living in Muhoroni with her biological mother.
"He came to the room where I was sleeping and threatened me with a knife before defiling me," she narrated.
She testified that the following morning, she informed her stepmother about the incident but she was turned away. She also reported the matter to a village elder who also turned her away and instead referred her to the police.
"My father threatened me after I reported the matter and vowed to disown me," she said.
Police took action and arrested the suspect when the younger daughter turned out to be pregnant.
Witnesses who testified in the case pointed an accusing finger at the elderly man.
In his defense, however, the man denied the accusations and claimed that he had been framed.
He claimed that he overheard a doctor who attended to his daughter claiming that he would frame him.
In her ruling, the magistrate said that the count involving his youngest daughter was proved beyond a reasonable doubt.
According to the magistrate, the medical examination confirmed that the man had impregnated his younger daughter. The results also indicated that the older daughter was impregnated by someone else and not her father as alleged.
"The accused is found guilty of the offense of incest contrary to Section 20 (1) of the Sexual Offenses Act and is convicted," said Enzere.
A guardian who now lives with the child lauded the judgment as a major breakthrough in the quest to find justice for her.