Following the pandemic that turned the world upside down, how we work has transitioned to working from home and this also means that more and more companies are conducting job interviews online.
Reason being it is cost effective and saves a lot of time not to mention social distancing.
This therefore means you have to be prepared to have a two-way dialogue and do a live interview or a one-way interview where you're given a few seconds to read the question then answer briefly as your responses are recorded.
Sounds easy right?
It should be.
To fit right into this new reality with a few tips and tricks you should be able to ace that job interview. Here is how to avoid common online mistakes job seekers make:
Poor connection
If the HR manager has already confirmed the time and date of the interview, you must ensure you have good internet connection on that day.
If this means going to a friend's house or limiting the use of other people in the house, do so. For the interview to go accordingly there must be clear flow of information to allow you to communicate effectively without any interruptions.
Distractions
Working from home has a set of its own challenges which is understandable. But on this day, you have no excuse. You must get rid of the clutter in the room, clean up, get someone to baby sit the children and put your phone on silent.
Have a writing pad and pen on the table and let all your attention be on the interviewer. Choose a quiet room and use head phones if you must to cancel out any unwanted sounds.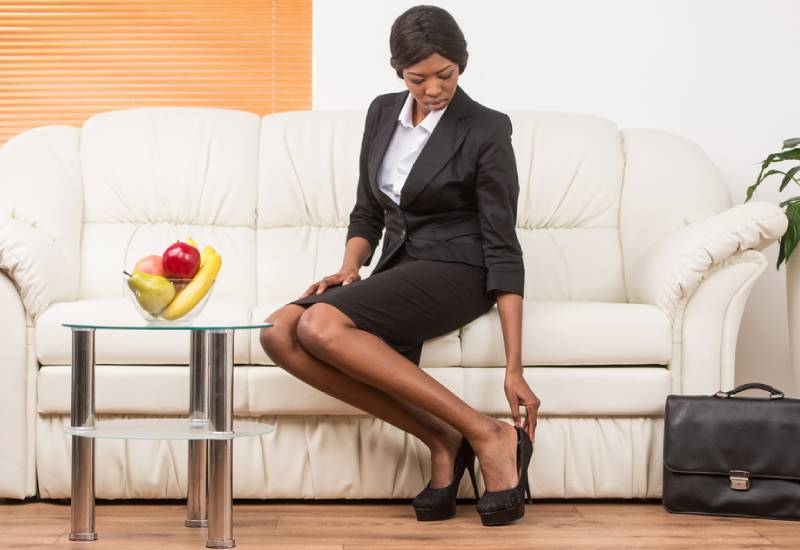 Not dressing the part
Don't be tempted to go through with the interview in your pajamas just because you are home. You must dress the part.
Your first impression is your last impression and better believe you will be judged based on that too.
Pull out your power suit, put on some makeup, hold your hair back and come prepared. Looking your best will give you an extra boost to your confidence and help you feel more ready.
Poor camera focus
Fidgeting with your camera focus during the interview makes you look disorganized and shows a lack of proper planning.
Before the interview starts, ensure the focus is right and your face can be seen clearly. On top of that, you want to confirm that your microphone is turned on and you can be heard.
Posture
Your posture says a lot about you and your body language can betray you. Get a comfortable chair and sit upright.
Do not slide and get too comfortable neither should you lean forward with your face right up on the camera. This looks bad.
Act like you would if you were in the same room. Use hand gestures, smile and nod to let the other person know that you're on the same page. This will help the conversation look more natural and before you know it you will be in the zone.