There are no signs of slowing down for 2015 Africa Boxing Championships lightweight gold medallist Nick Okoth.
With days left to the start of Tokyo 2020 Olympic Games, the Hit Squad captain has been throwing his punches with little time to rest.
For his troubles in the ring, Okoth has been ranked among the world's best featherweight (57kgs) boxers by International Boxing Association (AIBA).
Okoth, who aims to finish within the medal bracket in the Summer Games, was voted the sixth best featherweight boxer after amassing 350 points.
He's among the 28 best boxers rated globally in that weight category this yea, setting ground for mouthwatering bouts in the Olympics that begin on July 23-August 8.
Mirazizbek Mirzakhalilov of Uzerbiskastan is the best ranked featherweight boxer with 650 points ahead of Albert Balyrgaziev of Russia (490), Everisto Mulenga of Zambia (475), Lazaro Alvarez of Cuba (470), Peter McGral of Gaberone (400) and Okoth (350) points.
All the six top boxers have qualified for Olympics. Mulenga defeated Okoth in the featherweight finals during the African Olympic qualifiers in Dakar, Senegal in February 2020.
Okoth said on Sunday he's ready to face off with Mulenga, should they meet in the preliminary rounds at the Olympics.
"He (Mulenga) beat me in African qualifiers when I was not in my best shape. He did it when I was in great pain but he cannot subject me to such a disappointment should we meet in Tokyo," Okoth told The Standard Sports.
This is the second time Okoth is being ranked by AIBA after he was also voted among the top ten boxers in the lightweight category in 2017 after he won gold in Africa Boxing Championships in Congo Brazzaville.
Coming seventh in the latest featherweight rankings is Samuel Kistohurry of France (350), Mohammad Al-Wadi of Jordan (345), Mohamed Hamout of Mauritius (335) and Mykola  Butsenko of Ukraine (320) finish the top ten boxers in that weight category.
In Africa, Okoth is the second best ranked featherweight boxer after Zambian Everisto Mulenga.
Uganda's Isaac Masembe (300 marks) is the third best boxer in that weight but ranks 11th in the world alongside Erdenebatyn Tsendbaatar of Mongolia (also with 300 points). Samuel Takyl of Ghana is fourth in Africa with 200 points.
Okoth said the latest ranking was a morale booster as he gets ready for the Olympics.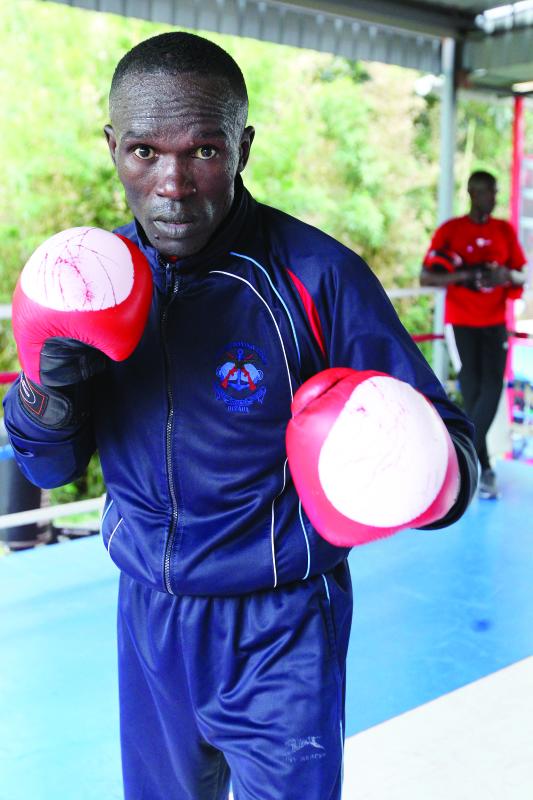 Meanwhile, AIBA has reviewed and increased weight categories of male and female boxers in future national and international championships.
From the current 10, the men's weight categories have now gone up to 13 with the minimum weight reduced to 48kg from the current 49kg.
The featherweight (57kg) has been added back to the fold, while the light middleweight (71kg) and the cruiserweight (86kg) categories have been added.
The bantamweight has been brought back to 54kg from current 56kg.
"We believe this step will allow a greater pool of boxers to participate in the respective weight categories where they feel most strong and comfortable. This innovation will help boxing to develop from grassroots to elite," read a part of the letter.