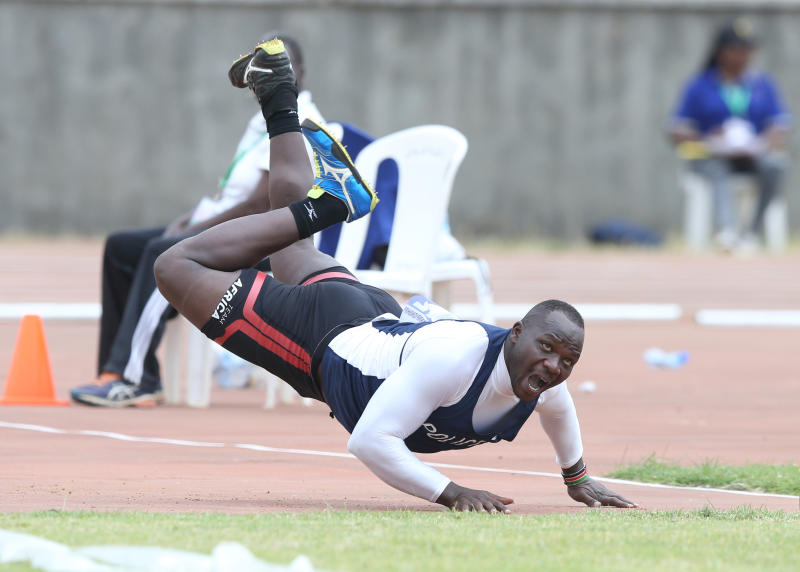 Former world javelin champion and Olympic silver medallist Julius Yego is training without a coach at the Tokyo 2020 Olympic Games pre-departure camp at Kasarani, Nairobi.
Yego, who had been training at the Eldoret Sports Club before last month's national trials said he was in a lonely battle ahead of the Summer Games which will kick off in 19 days, and which he has hinted might be his last.
The javelin sensation, who is nicknamed The YouTube Man after using the online channel to train during the initial stages of his career took to social media to express disappointment with the latest development, saying his coach is not part of the Tokyo-bound team.
In a Facebook post on Friday, the African javelin champion revealed what he termed as "solely and lonely training" and said he hopes no Kenyan faces similar challenges in future, when he has retired.
"How I wish things can change and the future young generations will not be facing these avoidable scenarios. I know God the almighty will see me through this rough path towards the Tokyo 2020 Olympics," Yego posted.
When contacted by Standard Sport yesterday, Yego said his coach is not part of the Team Kenya coaches and could not be allowed to the bubble camp due to Covid-19 restrictions.
The self-trained javelin thrower said his complaint had been forwarded to Sports Cabinet Secretary Amina Mohamed, and he was still waiting for a response, barely three weeks to the global show.
"I would have been better off training in Eldoret with my coach, but I can't do that because we have to be in the bubble camp anytime soon. I have been promised that I will be joined by my coach and hope that the promise will be kept," Yego said on phone.
Yego, 32, had hinted last August that the postponed 2020 Olympic Games might be the last in his splendid javelin career.
 "I won silver in 2016 and this time, I want to try my best to win gold. Like any other athlete, that is my target," said Yego.