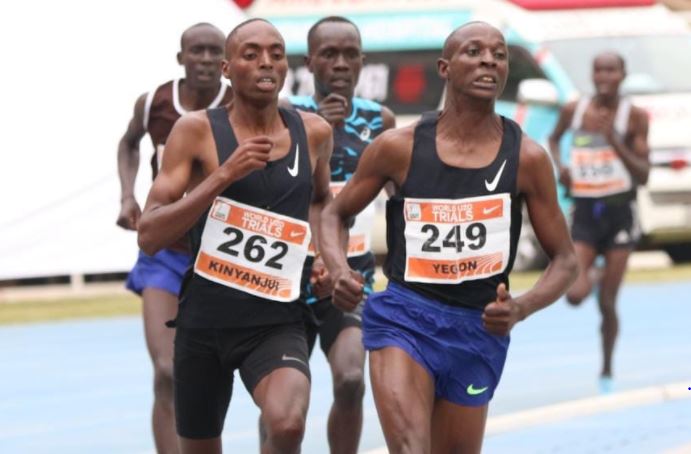 Yegon, Kinyanjui pick 3000m team spots
Bernard Yegon and Daniel Kinyanjui have qualified for World Under 20 Championships set for Kasarani Stadium on August 17-22.
The two athletes, who train at Keringet Athletics Club in Nakuru, produced good shows to wow the sizeable crowd inside the stadium.
Yegon said: "I am happy to have won the race today and qualifying for the Under-20 is a big achievement."
He is a Form Two student at Tulwet Secondary School in Nakuru County.
Kinyanjui said: "The race has been giving me sleepless.
Willy Kipngeno the coach from Keringet. I will be working hard with my teammate to go for the prize."
Will Muthoni and Chemutai strike a double?
Teresia Muthoni and Zenah Chemutai have qualified in 3000m and 5000m at the world under 20 Championships on August 17-22.
This is after the two qualified at the national trials on Friday and Saturday.
They were simply in pure class as they shrug off opposition in their races.
Mercy Cherono, the 2014 Commonwealth Games 5000m champion, stands out as the only Kenyan to have won the World Under 20 3000m title twice.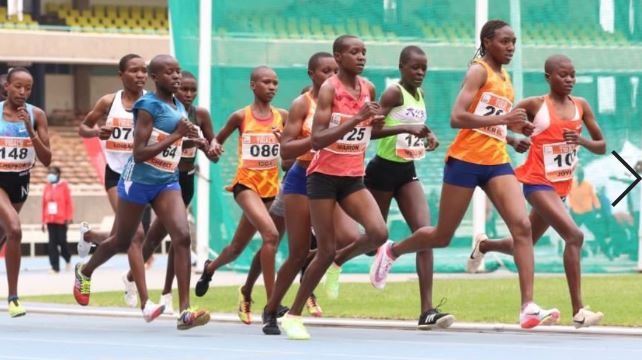 1500m: Race to equal Faith Chepngetich performance shapes up
Olympic 1500m champion Faith Chepngetich is perhaps the most accomplished Kenyan female 1500m athlete.
This is due to the fact that she has won every medal across all categories.
But on Saturday, Faith Chemutai and Purity Chepkirui picked their tickets to the global showpiece.
It now remains to be seen if they can match Chepngetich performances in the race.
Keter sets the bar too high
Vincent Keter, sixth at the Olympic national trials, showed no respect for his peers as he won the 1500m race easily.
On Saturday inside Kasarani Stadium, which has turned out as the temple of middle and long-distance running, Keter blew away his rivals.
Emmanuel Lemama came in second.
Keter said: "I have been competing in the Diamond League meetings and have enough experience. Be sure and I repeat, I will deliver a gold medal."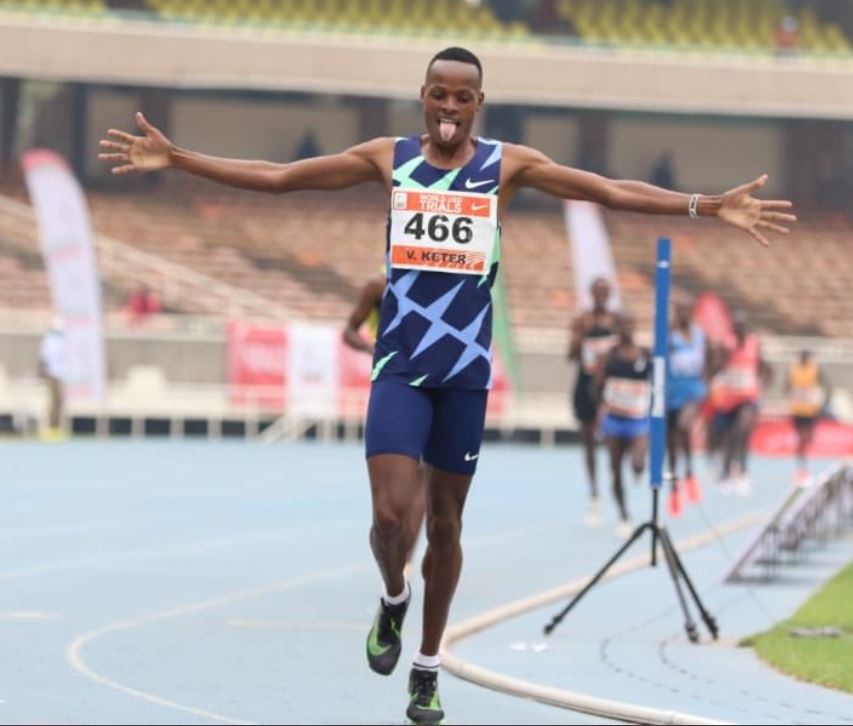 Battle for sprint medals starts off
Sylvia Chelangat and Elkanah Kiprotich will anchor the nation's bid for sprint jewels when World Under 20 Championships gets underway inside Kenya's biggest sporting cathedral – Kasarani Stadium on August 17-22.
Chelangat said: "I'm happy to have won and I really thank God. It was competitive and though I started with a lot of tension but I made it. I need to work on my speed and balancing training and school has been a tricky affair but I thank my mentor Janeth Jepkosgei for the support."
She is a Form Four at Lelu High School in Kericho.
Kiprotich said: "For now, I will concentrate on 100m to make it. I train in Ngong. Let us hope for the best at the world under 20 Championships."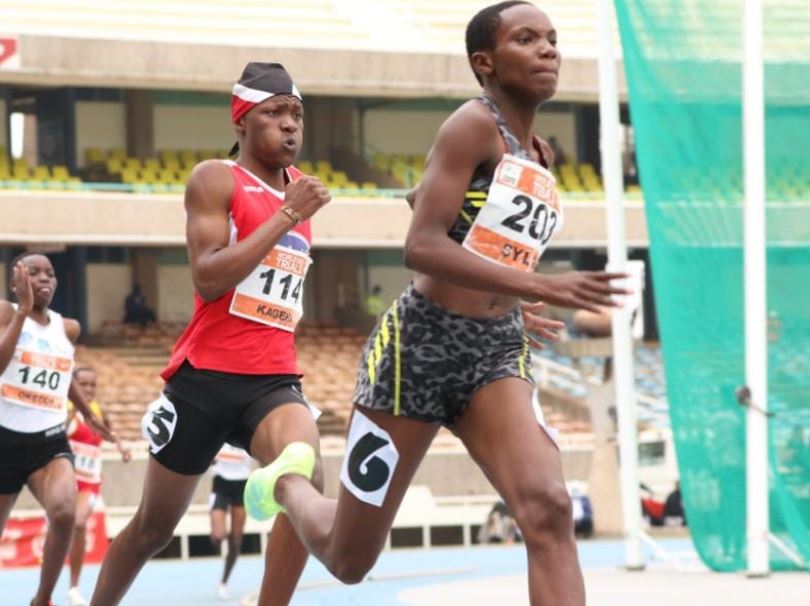 Kibet stuns Africa champions 
Levi Kibet, a newcomer in the national athletics scene, emerged from obscurity to win men's 5000m.
Kibet, a Form Three student at Kosirai High School in Nandi, outclassed Africa 3000m champion Emmanuel Kiplagat, Benson Kiplagat and Felix Korir to wear the 5000m title.
Benson Kiplagat and Felix Korir came second and third as Emmanuel Kiplagat faded to fifth.
Kibet said: "It was not a tough race though I am still new in top competitions. I can't now predict the opposition."
Benson Kiplagat is grateful to make his national team debut, having qualified to Africa country championships that were to be held in Lome, Togo, last March but were cancelled due to Covid-19 restrictions in the West African nation.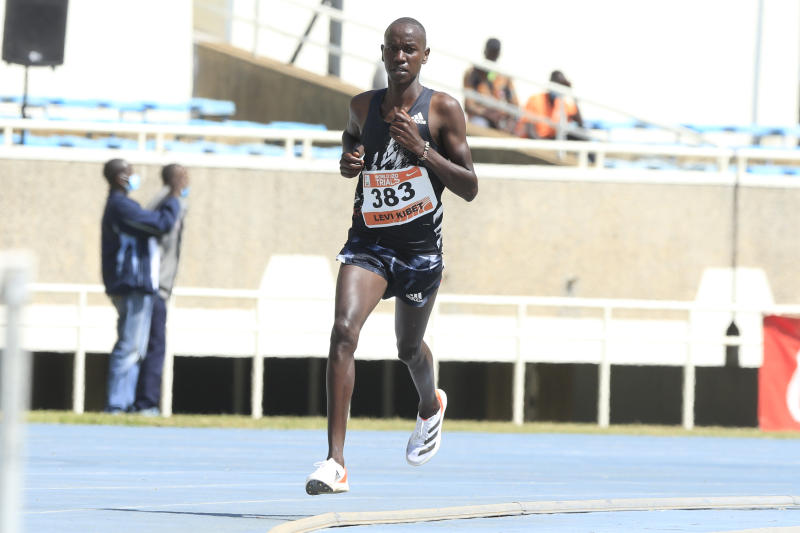 Kibet and Chepkosgei shine in 800m
Noah Kibet and Sheila Chepkosgei picked 800m slots to the world under 20 Championships set for Kasarani Stadium on August 17-22.
The two were in tip-top form as they staged brilliant shows.
Chepkosgei said: "It was my first time to compete here and I must say it was competitive and I'm happy to have made the team. I wanted to increase my pace in the second lap and it worked for me. I still need to improve in my training and I want to be on the podium as a winner."
She is a Form Three student at Kaptama Girls in Trans Nzoia.
Kibet won ahead of Emmanuel Wanyonyi.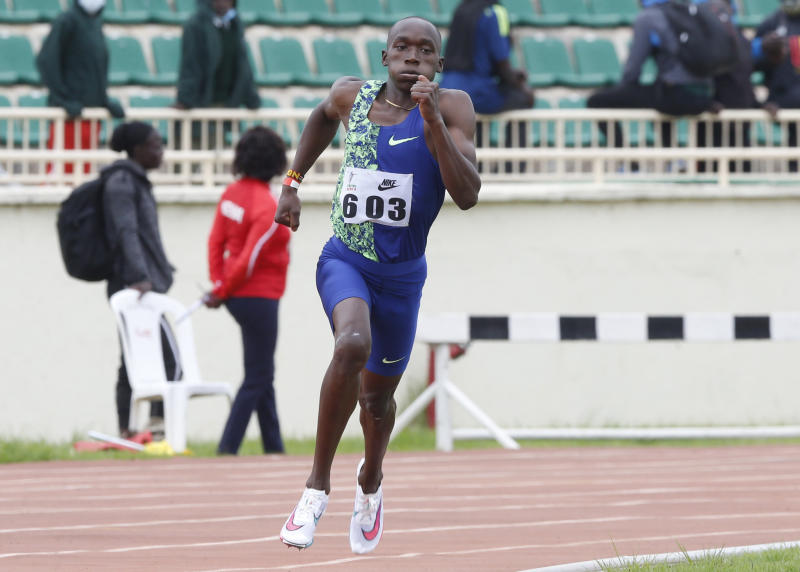 Chepkoech seeks redemption at World Under 20
Jackline Chepkoech, who made the Africa cross country squad but could not travel to Togo due to Covid-19 pandemic, earned a reprieve on Saturday.
She won the World Under 20 3000m race at the national trials inside Kasarani Stadium.
Faith Cherotich, a Form One Student at Sugutek Secondary School in Kericho, came second.
Chepkoech said: " I had trained well. I had made the cross country team. I expect to win a gold medal at the World Under 20 Championships."
At 16, Cherotich is perhaps the youngest in the World Under 20 squad.
Gladys Kemboi was the first Kenyan woman to win the 3000m steeplechase title at the World Under 20 in Grosseto, Italy, in 2004.
More to follow…