Former Football Kenya Federation president Sam Nyamweya has questioned the legality of the recently announced Sh1.2billion BetKing sponsorship deal for the Kenyan Premier League by the federation.
The five year deal was unveiled by current FKF president Nick Mwendwa on Thursday without club's participation and in the absence of the sponsor's representatives.
SEE ALSO: Lampard tells Chelsea to forget revenge talk against Man Utd
According to Nyamweya, the federation should not use the desperate situation of KPL clubs to perpetuate illegality by securing a sponsorship that is shrouded in controversy and secrecy.
He insisted that the current office cannot negotiate any deal since their term in office expired on February 10, 2020 as ruled by the Sports Disputes Tribunal on March 17.
SEE ALSO: FKF's Sh1.2billion five-year deal divides clubs' opinion
In addition, the FKF president is still in office as a ceremonial president with no powers or capacity to enter into any contractual obligations for and on behalf of FKF.
"This deal is shrouded in controversy, secrecy and illegalities. Simply the deal between FKF and BetKing and or its holding company is not adding up for the following reason," said Nyamweya in a statement.
SEE ALSO: Leeds back in big time after 16-year absence
"In the absence of the National Executive Committee, no other organ or individual can enter into binding contractual agreement for or on behalf of FKF."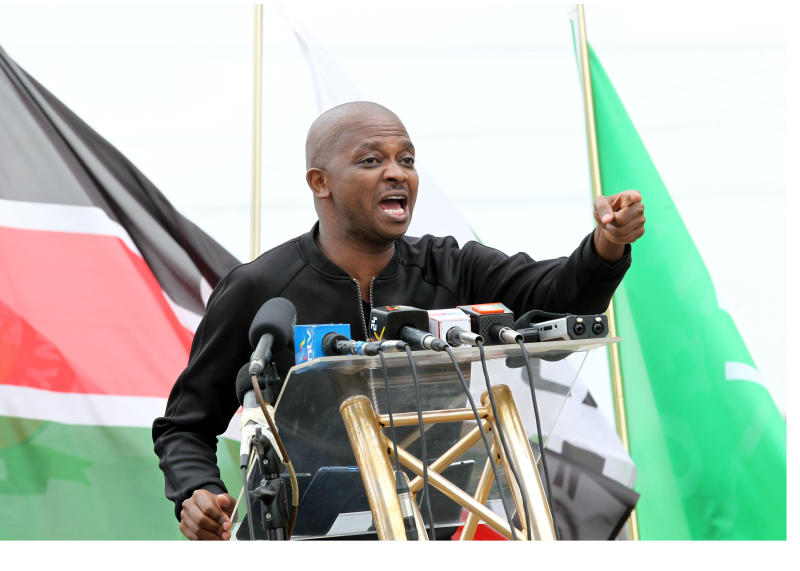 Nyamweya further said that there is still an existing valid contract between FKF and KPL on the management of the top tier League which is set to be reviewed once the current contract lapses on or about September 24.
"The KPL Ltd has the first right to renew the contract with FKF before the same can be extended to another party," he said.
"In view of the aforementioned and the illegalities therein, the purported termination of the rights to manage the top tier league by KPL, the sponsorship contract with BetKing, its parent or holding company is a nullity.