By Kennedy Gachuhi



24 minutes ago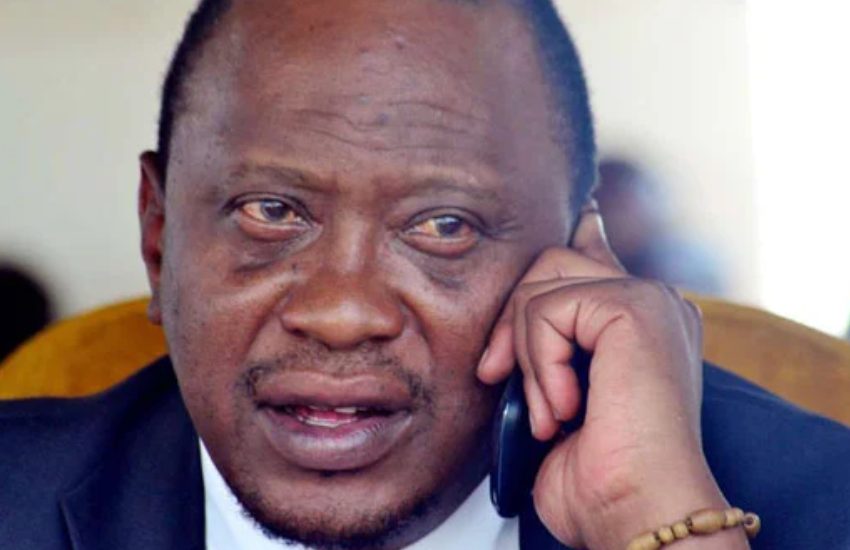 A phone call with President Uhuru Kenyatta has lifted the spirit of villagers in Elburgon, Nakuru County, during the launch of Kazi Mtaani programme by Housing Principal Secretary Charles Hinga. Ann Wanjiru, a beneficiary of the programme could not hide her joy as the Principal Secretary held out his phone for her to speak to the president on loudspeaker.
"Am speaking to the president? I'm super excited. We are grateful for the Kazi Mtaani programme. We request that the period be extended," Wanjiru told the president.Uhuru, however, told the beneficiaries to be patient as the project is rolled out systematically. "I may wish to have all youths retained but we aim at having the resources reach as many youths as possible matuura moothe (all villages)," Kenyatta responded.
Wanjiru received applause from the residents as she ended the call with the Head of State. The president ended the conversation with a promise that he will soon visit the area and meet the residents for an interactive session. PS Hinga said more than 280,000 youth recruited into the second phase of the Sh10 billion National Hygiene Programme will be trained on access to government procurement opportunities (AGPO).
According to Hinga, many youths continue to miss out on AGPO because they perceive bidding for government tenders as costly, long and laborious. "We shall have capacity for building forums through which we will equip the participants with masonry, carpentry and welding skills," said Hinga.