By Stephen Rutto



1 hour ago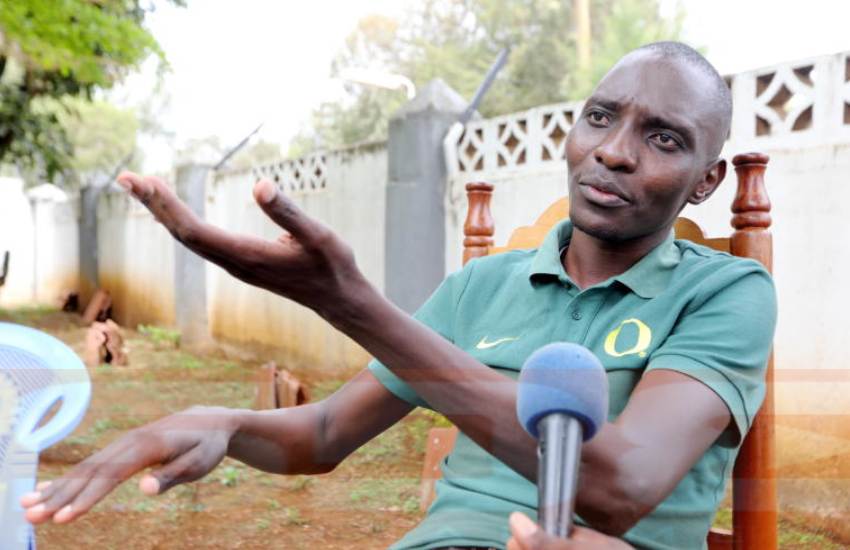 He was living life on the fast lane. Greatness lay ahead. After all, he had an Olympic gold medal and three World titles to his name. Bumper winnings from Diamond League appearances and commercial endorsements from apparel manufacturers propped his accounts. A cool wine-red BMW X6 offered a glimpse into the fine things of life he loves and once in a while, the social media scene would be treated to his escapades with lasses his desires craved. Then in a serene and divine setting where he was sitting, solemnly listening to a church sermon… boom! His world came down crashing. A text message from one of his friends expressing sympathy over the disaster that had befallen him left him dazed. Asbel Kiprop's valiant armour had dissipated as the mainstream and social media went on a meltdown. The Athletics Integrity Unit (AIU) had handed down a four-year ban on the celebrated Kenyan middle-distance runner testing positive for the blood-boosting drug EPO.
Reflecting on the text message from his friend in an interview with The Standard last year as he fought to clear his name, Asbel said: "I did not know what he was talking about. He (the friend) said media was reporting that I had been banned for doping. I developed a running stomach. I was shaking…speechless…My heart felt like someone had plucked it." It was to be the beginning of a long and tortuous route to mending his battered reputation made even harder as the AIU dug in, stating, "there is, alas, in doping as in all fields of human activity a first time for everything and denial, the record shows, is the currency of the guilty and the innocent alike."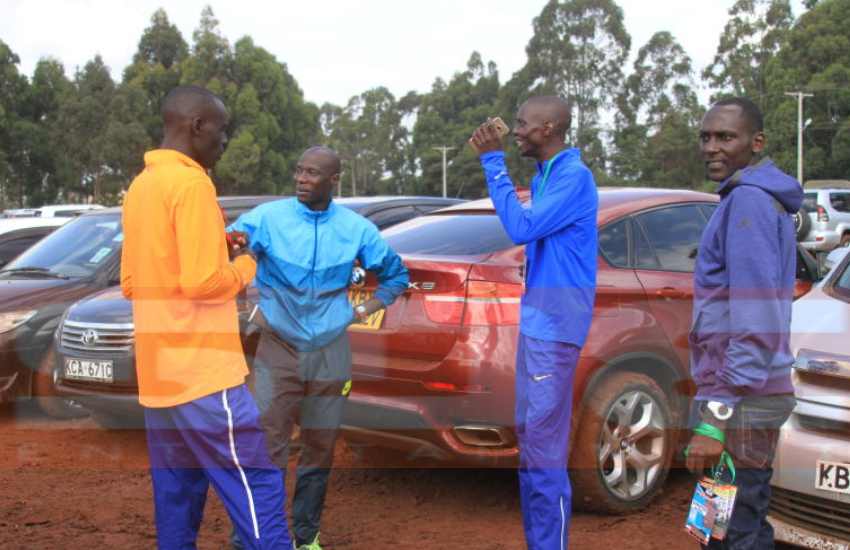 To his credit, the three-time world 1500m champion appears to have overcome self-pity. He strongly believes he will rise again. A highly opinionated figure, Asbel maintains he is ready to go the full hog to author his life afresh. The gangly figure famed for his at times frustrating dash from the tail-end of competing pack refuses to be bogged down by the accusations he vehemently denies. From the dustbin, Asbel, 31, is picking up the pieces one step at a time. The police inspector, who has resumed his training in Ngong, promises to take to the track after serving his four-year-ban from competitions. "I never retired when I was accused of doping. I still maintain that it was a conspiracy and I can't allow my career to be shut by machinations," Asbel told Standard Sport yesterday. It is the sort of defiance and confidence in himself that has catapulted the athlete from Simat, Uasin Gishu County, where he started running at a tender age of nine years.
In 2007, at just 17 years of age, Asbel shot into fame after he clinched the world cross country junior title in a stunning display at the coastal city of Mombasa. The following year, he stormed to victory in the Olympics and it was clear his athletics career was headed for greatness. He finished second at the 2008 Olympic Games behind winner Rashid Ramzi of Bahrain only for his silver to be upgraded to gold after Bahraini was stripped for doping. Today, even as he trains, Kiprop says he has been reflecting on the successes and challenges during his 17-year career.  "The doping storm is just a chapter in my career. I want to be an example of an athlete who hit a huge rock and returned to the sport stronger," Asbel said. He added: "The worst thing is when I visit my races on YouTube and I remember people saying I doped. It is painful and it really discourages." Asbel, who has since resumed his police duties said he is responding positively to his training. His only challenge, he said, has been a battle with body weight, which he gained as he fought to clear his name – a fight he said he has given up on.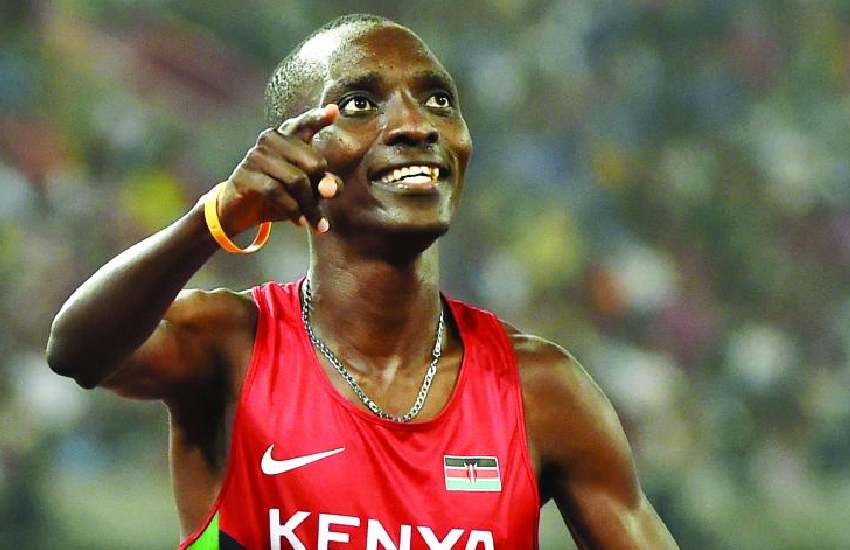 Days of fame
Winning 2011, 2013 and 2015 world championships further catapulted Kiprop into international fame. His fortunes changed for the better and friends, a majority of them elite athletes were happier around the star. "Several friends – mostly, the big names in athletics left and have never returned. It is understandable because no one would wish to associate with someone who is said to have doped," Asbel said. He said a few friends have been visiting him despite the tainted image. "I pity friends who abandoned me during my lowest moment. Doping allegations can happen to me today and may happen to you tomorrow. Errors in testing occur and may happen to anyone," Asbel insisted. Left alone by close friends and associates, Kiprop took to social media to vent his frustrations over the doping accusations in April last year. He said he wanted Kenyans and the world to listen to him and from that move, he got professional counselling from his employer the National police service. "I thank the National Police Service because it heard my cry and helped me out," Asbel said. He said his father David Kebenei was disappointed by the report but later offered him a shoulder to lean on.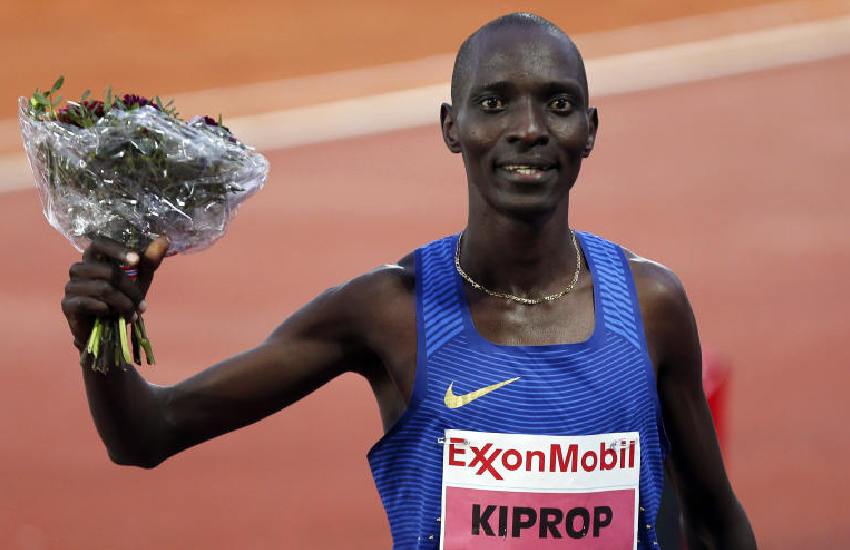 Kebenei, Kiprop's father and mentor represented Kenya at the 1987 All-Africa Games hosted in Nairobi and finished fourth in the 1500m race. And 20 years later in Mombasa, his son wrote his history in the 2007 World Cross Country Championships.  Kebenei was also a police officer, a career his son also took. Asbel said his mother Julia Kebenei encouraged him to forgive anyone who may have conspired to put him in the current situation and pray for them.
Drugs and women
Alcohol had almost taken a toll on him in the face of the doping claims, but Kiprop points out that he got himself out of the yoke. He said he turned to excessive drinking of alcohol last year after he was slapped with a ban but things changed after his boss – Inspector General of Police Hillary Mutyambai organised counselling services for him. "Stress over the allegations pushed me into alcohol but today, I am a totally different man. I am more focused with my athletics career," he said.  Two years ago, amidst the allegations, Asbel found himself entangled in a love triangle after he got involved with the wife of his training partner Andrew Chepsiya. "I will not wish to talk about relationship issues at this point in time. You are an African man and this not something we can discuss," he said.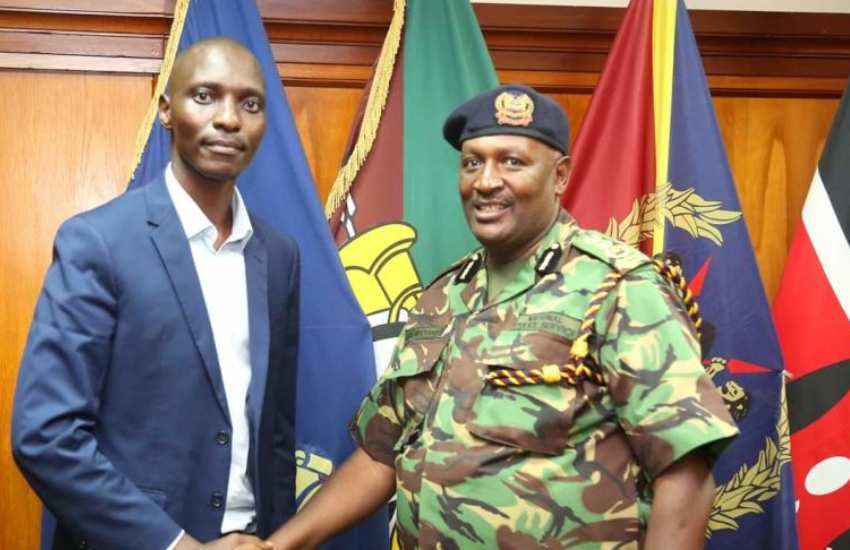 Return to the track
Kiprop said he is ready to race to victory in 1500m again after serving the ban. According to the athlete, his return may be marred by suspicions, but he is ready to prove critics wrong. "My biggest challenge when I return to the track the feeling among my competitors is when I win. They may just think that Asbel has not won it clean," he said. He insisted he will keep encouraging his younger brother Victor Kipchirchir who is also a 1500m athlete to focus on his training. Kiprop said Kipchirchir, as well as his young children, were equally disturbed by the doping allegation and the ban. "I had a wife and brother who are athletes. If indeed I doped, I would have introduced them to this mess so that we win together," he added. He said he has absorbed the doping shock and describes himself as "a relaxed sportsman ready to compete once again."
Writing a book
Kiprop tells his fans across the globe to expect an enthralling book that will be titled 'My father's shoes.' He expects to explain to the world his journey to athletics stardom and how his father shaped him into a star. The launch of the book that is expected to be between 280 and 300 pages will take place in 2022 after he has served his ban. "I may be isolated, but I am using this period to write my book. I expect to give details of my career that started when I was very young. I will want readers to know how I started off without sports shoes," he explained. He continues: "It will be about my ups and downs. The doping issues will make a chapter." According to Asbel, who is also an avid reader, the book will be unveiled in February 2022.