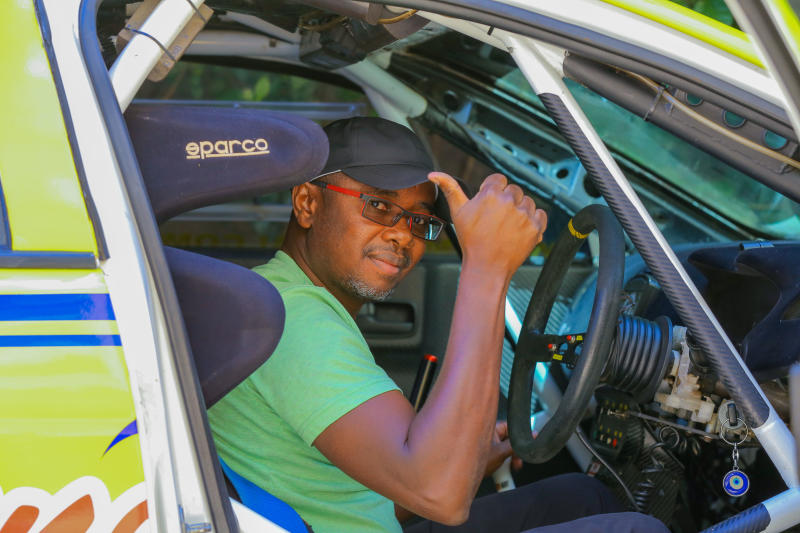 Premier Class drivers says World Rally Championships drivers will push Kenyans to their limit.
Kenya National Rally Championship (KNRC) Premier Class driver Eric Bengi believes the much-awaited comeback of the fabled Safari Rally to the FIA World Rally Championship calendar is a perfect opportunity to reignite local drivers' talent.
SEE ALSO: Lampard tells Chelsea to forget revenge talk against Man Utd
The former KNRC Two Wheel, Division One and Group N Champion, also believes racing against the big boys of World Rally Championships (WRC) will trigger the much-needed platform and gusto to attack.
"I know for sure that the WRC drivers will whip us out clean but it will be a learning lesson to come back, reset and reflect on what makes them tick and how differently they do their things. I'm sure we'll all be eager to see what it is that we can learn to become better motorsport people.
SEE ALSO: Aubameyang fires Arsenal past Man City into FA Cup final
"It will make us drive to the limit, so thrills and spills are guaranteed. So give Safari three to four years and you will actually see competition from this country. Last year, we went as a team to Zambia to compete in the ARC event. This year, we had big intentions to go do a few East African Rally Championship events but this was distracted by the pandemic," Bengi said.
He will be one of the many drivers from the current crop of KNRC speedsters to debut at the iconic WRC Safari which will be held next year.
SEE ALSO: Sports CAS Tours Kipchoge Keino, Kamariny stadiums
From the current group of KNRC drivers, only reigning Kenya and Safari champion Baldev Chager, Ian Duncan and Carl 'Flash" Tundo have graced the WRC Safari event.
Legendary Duncan was the last Kenyan driver to lay his hands on a WRC Safari title when he won the 42nd Trust Bank Safari Rally in 1994.
Duncan, Mike Kirkland, Vic Preston Senior/Junior, Shekhar Mehta, Joginder Singh and Patrick Njiru were among the locals who featured prominently back in the Safari Rally days.
Having run a WRC round 18 years ago, Kenya made the step up to top flight action this year, but the event was pushed to next year due to the coronavirus pandemic.
"Safari Rally is a good thing to happen. Let me just say that in Africa, Kenya ranks among countries with the best drivers among them Manvir (Baryan) who has won the African Championship three years in a row," added Bengi.