Rachel Murugi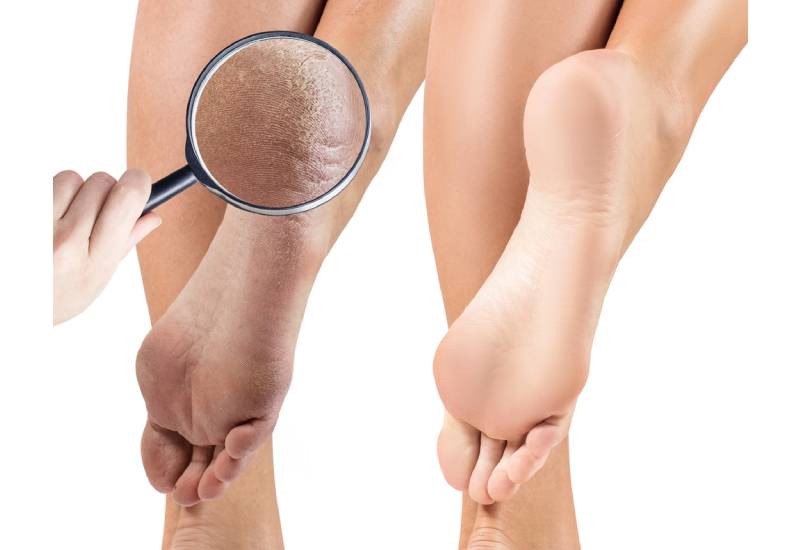 Having cracked feet can be something you wish you didn't have. Instead of going for over the counter drugs, there are ways you can get rid of them using some home remedies that only require ingredients you can readily find easily in your pantry.
ALSO READ:

Nine beauty tips every lady should know


Here are some:

Avocado, Mayonnaise and Oatmeal

Ever thought of a foot mask? Well, your feet need pampering too. Mix two tablespoons of avocado paste with half a cup of mayonnaise, and two tablespoons of oatmeal. Apply this foot mask for half an hour. Wash it off with cold water and pat dry.

Lime + Sugar

Using lime and sugar, which are easily available in your kitchen make a daily 5-minute routine.

To make the remedy, take lemon halves and 3 tsp of sugar. Dip the lemon halves into the sugar and scrub on the heels daily until all the granules have melted into the skin. Allow it dry and wash off with water and pat dry.

Rice flour, honey, and vinegar
ALSO READ:

The dos and don'ts for naturally beautiful skin


Every 2-3 weeks, make a foot scrub by mixing 3 tsp of rice flour, one tsp of honey, and 2–3 drops of apple cider vinegar. Ensure you stir them well to form a thick paste.

Soak your feet in lukewarm water for about 10 minutes, and then gently scrub using the paste to remove dead skin.

This home remedy is highly effective since the use of rice flour exfoliates, and re-mineralizes the skin. On the other hand, vinegar is a mild acid which will make your skin soft and honey heals cracks from its anticeptic nature.

Lemon and jojoba

When you are soaking your feet in lukewarm water, ensure you add with a few drops of lemon and jojoba oil. Get to lightly scrub off the dead skin and notice as it gets off easily. Since lemons are slightly acidic, this component helps take off the dead skin.

Banana

Ripe bananas are not for eating only. Being a natural moisturizer and packed with vitamin A and B6 you can use this to treat your cracked feet.
ALSO READ:

Makeup must-haves every lady should know


You can heal your cracked feet by mashing 2 ripe bananas into a smooth paste. Gently rub the paste all over your feet, and let it stay on for about 20 minutes before rinsing it off.

This remedy is most effective when you do it daily for two weeks, as you observe the progress.

Epsom salt

Add half a cup of Epsom salt to warm water in a foot basin and stir, then soak your feet for about 20 minutes. Scrub your feet and remove any dead skin. You will notice, over time, that your feet will be soft and healed from the cracks. This remedy is effective if done thrice a week.

Oils for your feet

To improve the smoothness of your feet, combine these three oils. 2 tsp castor oil, 2 tsp olive oil and, 2 tsp almond oil. Massage these oils on your feet at night. This process soothes the feet throughout the night.