By Davis Muli



37 minutes ago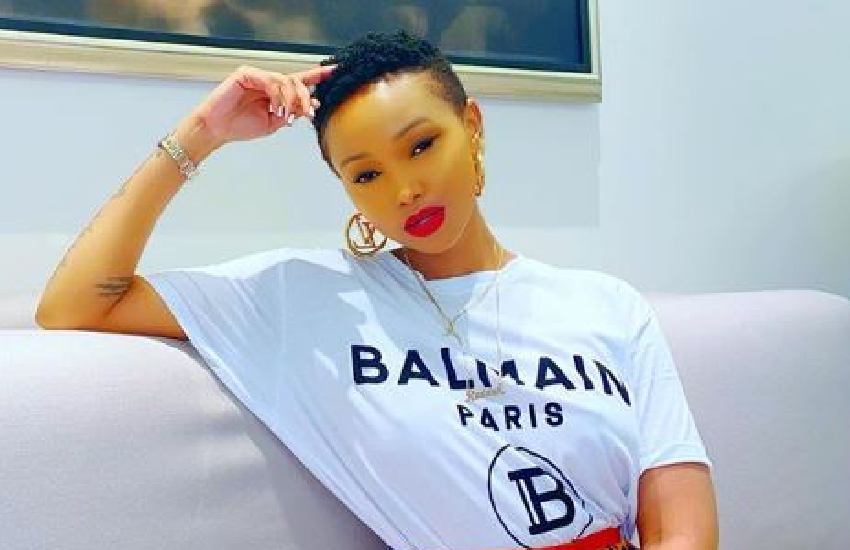 Socialite turned entrepreneur Huddah Monroe seems to have had enough of some followers cum fans on her social media timeline. This came to the fore after the founder and owner of Huddah Cosmetic shared a throwback photo on Instagram of her stay in Dubai, United Arab Emirates, following Kenya's ban on travel following the outbreak of coronavirus.
A curious follower, however, bore the brunt of her wrath for poking her the wrong way through a comment that torpedoed the socialite's high-roller lifestyle saying she had fallen on hard times in Dubai due to the lockdown and she should come back home. Commenting on the post, the Instagram user identified as Ocs_wa_area_ stated, "Bad girl gone badder na huna kitu unateseka pale dubai … rudi home mamii…"  among other unprintable words. A message that did not settle well with Huddah who in a quick rejoinder stated that she has fully paid for her hotel accommodation in Dubai for the rest of the year and that she is at liberty to do whatever she wants with her body.
"You wish! Niko huku mpaka mchoke! Pambana na hali yako Mr OCS…" responded the self-made cosmetics CEO who not too long ago, the beauty also put another fan into his place when he tried to question her lifestyle choices. "Ain't you tired of…?" posed the fan, Diamond Defender. This stocked the flames and saw Huddah come all out guns blazing in response. "@Diamond_defender, how can I be? Did you ever ask your mother…" she fired back.
In a rare confession via her Insta-stories, she, a while back, disclosed that she made the decision of being independent, operating her own businesses because she was sick and tired of sleeping with old men for money. "I wanna make one thing clear, I'm not where I wanna be in life, but, thank God I'm not where I used to be. For me to make the decision that I wanna be independent and have seven business that I'm running is because I was sick and tired of dating and f*** all this old rich men, being with them was so disrespectful, the way they treated me, the way they made me was so bad," she wrote in part.