By Tracy Gesare



14 hours ago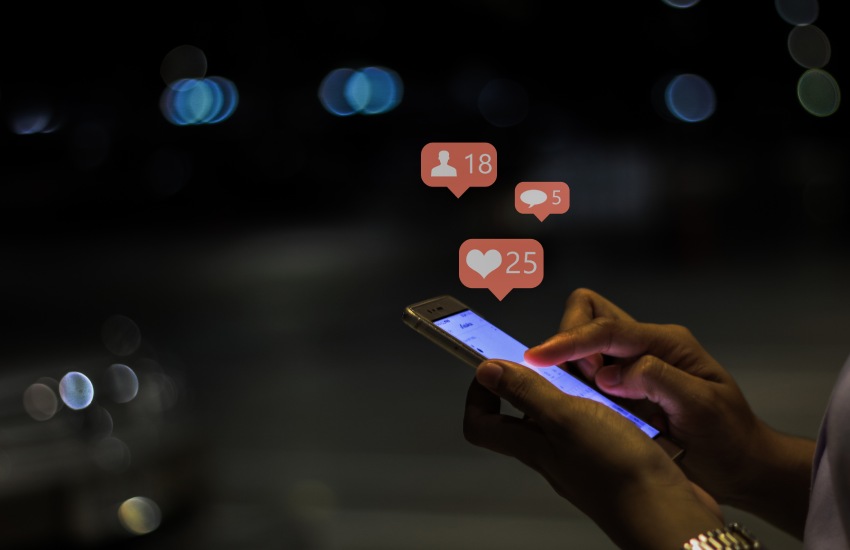 Not long after Kenyans had raised funds in compassion for former TPF contestant, Alvan 'Love' Gatitu following a video he posted on Facebook, hateful comments started streaming in. The singer and now TikToker, however, brushed those few naysayers aside to enjoy his new millionaire status. Truth is, the two sides of social media operate in tandem, most times. If this pandemic took place 20 years ago, the adaptation would have been different. With platforms like graduates.com, and MySpace, Yahoo Groups, Hi5 and Blogger starting to trickle in mid to late 2000s when Facebook, Twitter, Tumblr and the likes were just ideas, it is this swift nature of technology that has brought about the revolution we see today. Trends born when the first case of corona was reported in Kenya over four months ago have evolved. The stay-at-home directive meant more people would turn to the Internet and technology to stir up their creativity, learn, work, keep in touch; simply, keep the ball rolling. 
Read Also: How the club scene is springing back to life with the ease of restrictions
The regular casualties Facebook, Instagram, Twitter, YouTube, Snapchat and Pinterest have seen a significant increase in the number of active users and the time spent on the app. Gaming app Roblox might not be on your radar as a social media app, but it has had its share and impact on the chart. However, the biggest beneficiary, first-in-line, during this pandemic has been TikTok. According to research carried by the School of Automation and Information Engineering of Si Chuan University, the app has become the most frequently downloaded app in the world. The Chinese-owned app launched late 2016 has revolutionised social media consumption with its 15-60 second snappy videos and its 'micro-narrative' story model. With over a billion users across the world and hundreds of millions of users in Africa alone, its business model is unclear. This goes for the distribution of royalties for artists whose music is used on the app or how creators raking in high numbers get paid. This has certainly translated to the fact where most Internet-famous people are not breaking even with their craft.
Recently, a content creator was among hikers I was with and she had to take close to 40 takes to get the perfect sequence of a video for a post she was creating. This made me have a new-found respect for the work that goes on behind creating a 15-second-video, but to think it'll barely translate to revenue made me cheerless for all the time spent. Meaning the fame found in the drove of numbers who will like your posts, share or comment with heart emojis and sometimes throw in a "nakupenda bure tu" has not always been known to translate to cheques that can sustain a livelihood as we saw with Alvan Love. However, if you are lucky, the exposure could bring some cheques. Azziad, for instance, has had more endorsements since her Utawezana dance video went viral. TikTok is mostly famous among teenagers and young adults under the age of 25 who are all about entertaining their audience. A handful of others above the age of 25 are mainly professionals, established creatives and influencers. They range from "artistes, storytellers, educators and performers, some of whom are first-time internet users," according to regional TikTok offices.
Read Also: TikTok queen jailed for 'inciting debauchery and immorality'
The clock is ticking
Without a doubt, most businesses and industries have been nudged towards further embracing technology in the workplace. We needed a pandemic for some of these infrastructures to start functioning, barely. Hopefully, a new crop of jobs waiting to be clinched by those that will pivot from their dwindling, or already lost, jobs. Philanthropy has been one of the most beneficial impact of this double-edged sword. Funds have been raised for the needy and other worthy causes, petitions signed, families fed and wrongdoers condemned. Advocacy and activism has taken centre-stage as we evidently saw the Black Lives Matter go global with the muted black tile on social media and #EndPoliceBrutality in Kenya and a couple of other African countries.
We cannot ignore how much access we got to informative conferences like the Adobe 99U conference and concerts than we would never have had the pleasure of gracing in years. Going on to the fluffier side of things, we have seen more banana bread gurus in quarantine than we would have probably known. People are either coming out of quarantine as amazing cooks or alcoholics, there is no in-between. In the spirit of doing things for the culture, some users have been reeled in to 'show off'. Case in point, the kids who rode in the back of an ambulance when we were fresh into quarantine. Truly, there was no need to show anyone how to resuscitate a gin bottle, but out went their sense with that. A recent incident saw hacker-turned-convict Hush Puppi bait the authorities to himself, thanks to the flamboyant lifestyle he led and willingly showed off on Instagram. With such high-flying lifestyles, a few others are influenced to start playing catch-up. Could this be one of the drives behind social media users to go out and have fun, in complete disregard of the current physical distancing directive?
Read Also: Annoying Kenyans ruining social media for everyone else
Besides grown folks falling for peer pressure et al, younger TikTok, Zoom and Roblox users are being targeted by predators who are leaving sexual comments and sometimes threatening messages. In addition to that, a lot of the content published on the platform is not suitable for children under the age of majority. TikTok is also said to be breaching privacy and collecting data from calls, messages, location, browsing, the phone hardware and much more encryption, which are all being sent back to the company's headquarters. By law, Chinese companies have to cooperate with Chinese intelligent services.
Countries like India have completely banned TikTok and 56 other Chinese apps stating them to be a national security threat. The United States of America could be the second country to officially ban TikTok mainly due to its alleged intrusive data-collection method and its potential of a National Security threat.  In a statement issued to the public, head of TikTok India Nikhil Ghandi denied the claims saying, "TikTok continues to comply with all data privacy and security requirements under Indian law and has not shared any information of our users in India with any foreign government, including the Chinese Government. Further, if we are requested to in the future we would not do so. We place the highest importance on user privacy and integrity." While other countries, like ours, are not keen on protecting Internet users, these speculations are not far-fetched. There is some truth to it and it will only be a matter of time before we find out its implications.
The ugly side of social media
Instagram alone has been termed as the 'worst social media' for mental health, according to a survey carried out mid last year among young people between the ages of 14 and 24. There have been countless instances of bullying and shaming. The comment section has been the playground for keyboard Robinhood's masquerading behind fake accounts. As a result, it has been known to be a catalyst for depression due to its association with anxiety and fear of missing out.
Read Also: This is becoming toxic – Doreen Majala denounces hate on social media
Unfortunately, some of the social media impact on the lives of its users result in suicide. There is a reported network of locked Instagram accounts all over the world all who post dark, disturbing content on how far deep they might be depressed and documenting how they want to take their lives. Tens have succeeded and their parents and guardians are only finding out when it's too late. A 16-year-old Indian Tiktok star, Siya Kakkar, was found dead at her home days before the ban took effect. While her family has not confirmed the cause of her death, it is reported that she struggled with depression for months leading to when she took her life. She is only one among many unreported cases of this online pandemic.