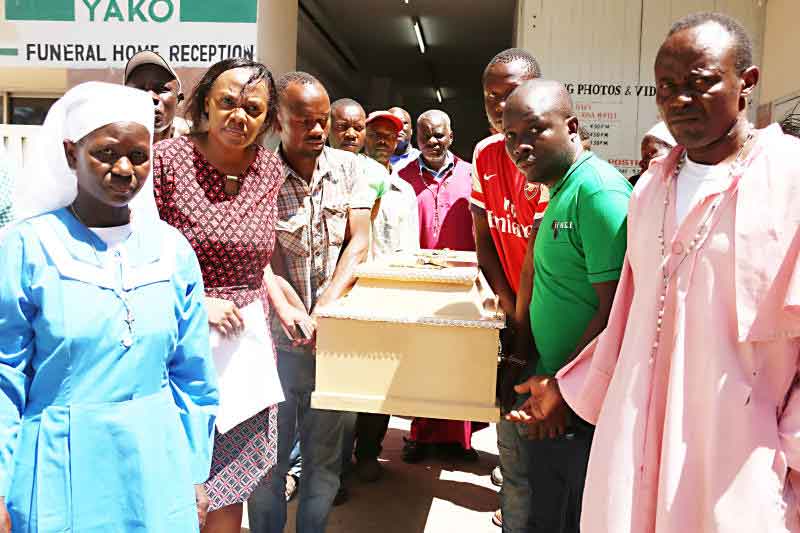 The awarding of Sh1.3 billion to the residents of Owino Uhuru slum, Mombasa is a landmark ruling in a class action that restores hope and confidence in the justice system.
Sitting in Mombasa on July 16, Environment and Land Court Judge Justice Anne Omollo ordered the National Environment Management Authority (NEMA) and other parties to compensate the residents of Owino-Uhuru slum, Mombasa, with Sh1.3 billion for the damage caused by lead poisoning.
The victims were exposed to lead poisoning from a factory owned by Metal Refinery EPZ Ltd in 2007. Lead poisoning is a type of metal poisoning caused by lead in the body with the brain being the most sensitive organ affected. Symptoms may include abdominal pain, constipation, headaches, irritability, memory problems, inability to have children, and tingling in the hands and feet.
Those liable to pay the compensation include the Ministry of Environment water and Natural Resources (10%), Ministry of Health (10%), NEMA (40%) EPZA -10% Metal Refinery EPZ (25%), former Nyali MP Hezron Awiti's Penguin Paper and Book Co.(5%).
SEE ALSO: Where investors are reaping big in the heat of virus
The victory comes after years of human rights campaigns, court battles and little intervention from the government and a sustained effort by the victims to face the ghosts of poisoning and the attendant suffering, including loss of their loved ones.
The metal refinery established in 2007 was a glowing promise that ended up generating death and infirmity even as it promised to create prosperity.
 For the poor residents of Owino Uhuru, the refinery at their doorstep painted a promise of jobs that would improve livelihoods but barely two years down the line, had children from the slum begun suffering from a strange affliction
As parents, oblivious of the cause of sickness took their children to the hospital, results showed high levels of lead in their blood and soon after the refinery was temporarily shut down.
The laughter and joy from parents brought by their children turned into sorrow. Children started having skin lesions, rashes and stomach cramps leading to piles and piles of hospital bills showing but little results of healing as the children suffered.
SEE ALSO: Court orders State to pay Owino Uhuru slum residents Sh1.3b
 A boy picking a ball from the contaminated river and playing with it would lead to burned skin that wouldn't heal.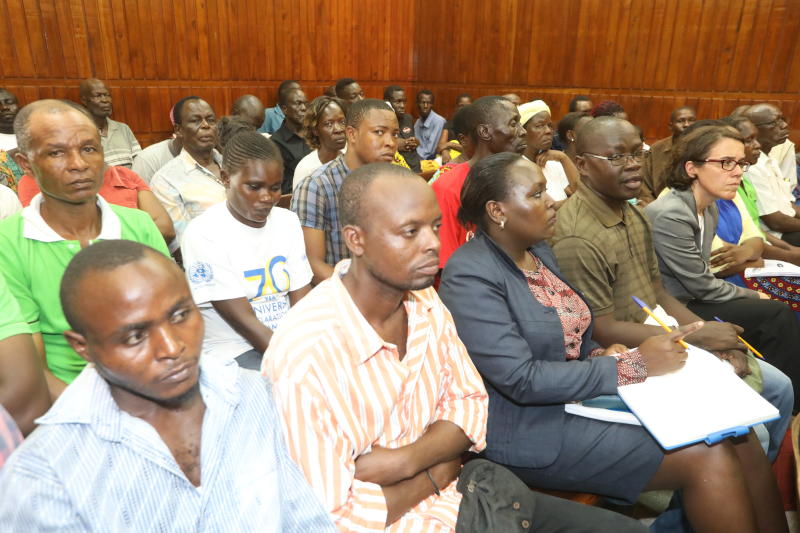 "Children, in fact, absorb lead at a faster rate than adults. So it affects the mental development of children," said Environmental Chemist Godfrey Wafula in a 2014 in Plague for Profit, a powerful investigative piece that aired on KTN by John Allan Namu and Mohammed Ali. Mohamed is the MP for Nyali.
By 2010, the first deaths start being recorded in children, who are the most affected by lead poisoning, were reported.
Pregnant women began having miscarriages and severe symptoms of poisoning from the metal. Those who gave birth would have to mourn the death of their children after a few months of living a sickly life.
By 2011, Metal Refinery EPZ was back in business even as the resident just outside its walls bore the brunt of the factory's irresponsibility in not treating its waste.
SEE ALSO: Emotional Omar Lali in tears after being freed in Tecra's murder case [photos]
In a game that evidently puts money in front of man, NEMA issued orders to close the factory in 2013; an order that was later lifted with the operations resuming even though fresh graves kept on popping up in the neighbouring slum.
It was until 2014, seven years after the first person showed symptoms of lead poisoning, that the refinery was finally shut down.
In 2015 the families and victims of lead poisoning sued the government for Sh1.6 billion through the Centre for Justice Governance and Environmental Action which was founded by Phyllis Omido – a former employee of EPZ Ltd turned environmental activist.
At the factory, her job had been to carry out an environmental impact assessment for Metal Refinery EPZ.
It wasn't s until Omido realized the adverse effects of Lead poisoning that she had a change of heart and switched teams to fight for the rights of the residents of Owino Uhuru.
"Between 2009 and 2012 around there. The smoke was so bad that nobody would carry their pregnancy to term in Uhuru. They would miscarry in six and a half and seven months," recalls Omido.
However, the dark cloud of death was not only chocking the slum outside the refinery but also killing the men and women working behind the factory's high walls.
Conditions inside the refinery were wanting with scanty safety gear, men were falling sick and dying as the owners of the factory worked to ensure none of the news leaked out boldly as the poison in its sewers and smokestacks.
"Every time you would find a worker collapsed and taken to the hospital or taken outside and water poured on him," recalls Erick Odera a former factory worker in an interview with KTN back in 2014.
"We used to sweat like pigs," says George Charo while showing his black hands, evidence of a lead-poisoned man. At home, many men realised they had grown impotent killing them mentally and spiritually.
In 2014, blood samples from 21 out of 55 people showed they had lead traces of one part per million and four-part per million. This means that for every one litre of blood, the individual had one to four millimetres of lead, Plague for Profit reported.
Twenty-three people had traces between five and nine parts per million among them a 2-year-old baby with six parts per million.
During the fight for their rights, more than 20 people who fought with Omido have died from the effects of lead poisoning even as the ruling to compensate the families and restore their environment to a safe and habitable zone is made. What they have lost, money cannot bring back.
The culprits have been given 90 days to pay the compensation.
The court has also ordered State Agencies in charge of the environment to embark on some of the recommendations also outlined by the Kenya Government Chemist in 2016.
They will be required to excavate and remove contaminated soil and dust from affected areas for safe disposal and also restore the environment of Owino-Uhuru settlement and its ecosystem.
Even though the fight for their rights has come to an end, residents of Owino-Uhuru will continue battling the residual effects of the cursed refinery.