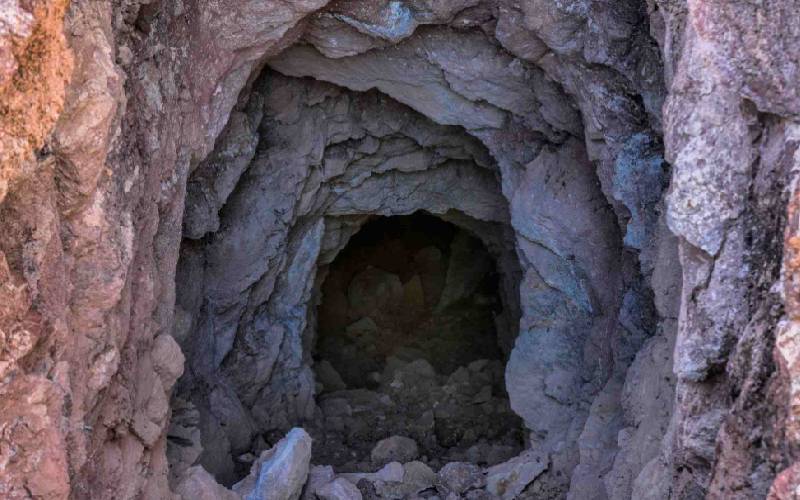 A 12-year-old girl died while two others were rescued after walls of a gold mine collapsed on them at Nasal area in West Pokot County. 
The Thursday evening incident occurred when the young girls were reportedly digging for the minerals.
Lokitanyala Location chief Faustino Longora said the minors were aged 12, 13 and 14 and were digging earth for gold in the area when the mine collapsed burying one of them alive.
SEE ALSO: Man set house ablaze, kills wife and two children
Longora said the three were in the gold mines but unfortunately they were buried alive in the debris before the two were rescued by villagers while the third lost her life.
"Neighbours heard their cries and rushed to rescue them. Unfortunately one of them had already died. The two were taken to hospital for treatment," he said.
He said most of the gold miners in the region are females, a situation that puts them at higher risks of being trapped in an eventuality of an accident.
"The children suffered chest pains. The two are now recuperating at Amakuriat dispensary," said the chief.
Longora said locals have turned to dig gold mines for cash due to hunger and food shortage being experienced in the region as a result of the Covid-19 pandemic and locust invasion.
SEE ALSO: Fear as Covid-19 patient flees
"They sell gold at Sh200 per gramme. The Covid-19 pandemic has affected everyone. There is no school hence most of the children spend their time in the gold mines for money," he said.
He said most parents have been forced to take the dangerous activities following the closure of the livestock markets, which they relied on as a source of income due to Covid-19 pandemic.
"They have nowhere to sell their livestock and buy food. They have to dig gold pits to get some for sale.  Unfortunately, some end up being trapped in the pits. It is risky especially to minors," he said.
Longora urged the national government to consider providing relief food to families affected by hunger, adding that the situation has been worsened by locust invasion.
"Locust invasion in the area has also worsened the situation. The insects have ravaged acres of beans that were ready for harvest leaving residents in suffering," he added.