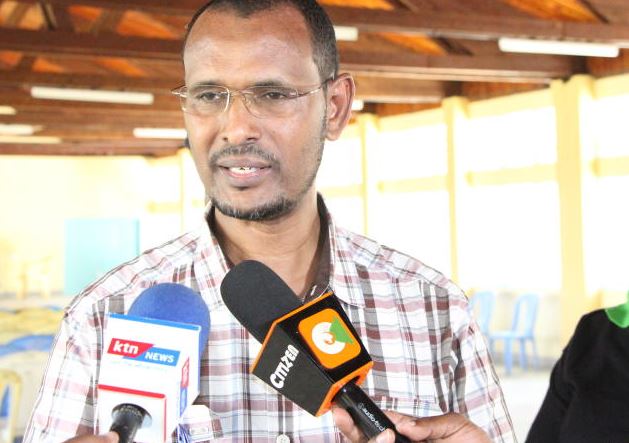 Kenya is likely to use the Kenya Integrated Election Management System (KIEMS) during the 2022 elections despite the disappointing failures of the technology during the 2017 General election, says Prof. Abdi Guliye, an IEBC commissioner.        
According to Guliye
(pictured)
, the commission prefers to retain the use of KIEMS since sourcing new technology would be more expensive.
"We want to reuse the technology that was used in 2017 to reduce the cost of electoral technologies in 2022. We are keen as a commission on reusing what we have and that means servicing the technology, and paying for licenses to ensure they are updated," Guliye said yesterday during a webinar on election forums ahead of the 2022 General Elections.
SEE ALSO: Kanu picks new team to drive agenda ahead of poll in 2022
As a result, Guliye added that IEBC may negotiate a new arrangement with IDEMIA, the French firm that supplied Kenya with the KIEMS technology, ahead of the 2022 elections. However, if the talks are unsuccessful, then the commission will consider sourcing for election technology from another company.
IDEMIA was awarded a tender valued at Sh6.8 million to supply IEBC with KIEMS kits. However, many of the kits malfunctioned and failed to identify voters or transmit election data as planned, causing public uproar.
The commissioner also revealed that the voting body has carried out multiple internal reforms in preparation of the 2022 elections. Guliye also revealed that many of the processes had been constrained by limited funding.
Experts attending the forum emphasized the need for electoral bodies such as IEBC and the Political Parties Disputes Tribunal to receive adequate funding that will enable them to undertake reforms early, thereby allowing smooth elections in 2022.
Lilian Mahiri-Zaja, an election expert, noted that it is important for IEBC and other election agencies such as the Political Parties Disputes Tribunal to start election preparations early so as to ease pressure on these bodies in the run-up to the 2022 Elections. ?