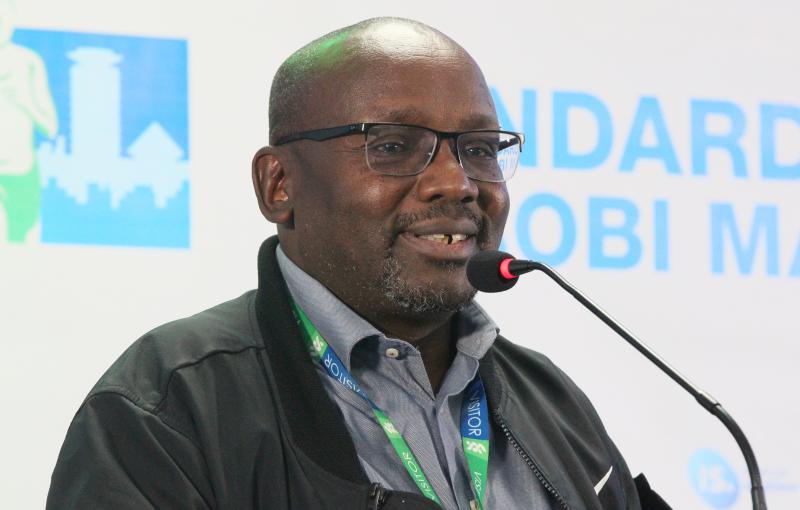 Nairobi is ready to host the World Athletics Continental Tour in September, an Athletics Kenya (AK) official has said.
AK executive committee member Barnaba Korir, who is the race director yesterday said the Local Organising Committee (LOC) is pulling all stops as Nairobi gears up to host the meeting on September 26.
The inaugural Tour classified as the second tier of the Diamond League is commencing in earnest in four weeks' time in Turku, Finland, according to World Athletics.
Nairobi is among eight cities including Székesfehérvár, Hungary, Tokyo (Japan), Silesia (Poland) and Ostrava (Czech Republic) among others who will be hosting the Gold meetings.
SEE ALSO: Virus could force Africa to rethink club competition formats
The Nairobi meet which was earlier scheduled for May 2 has been named after legendary athlete Kipchoge Keino, and has adopted the name – Kip Keino Classic.
Korir exuded confidence that Nairobi will successfully host the event expected to take place at the refurbished Nyayo National Stadium.
SEE ALSO: Athletics: AK to set up under 20 athletes camp in Mombasa
"We have agreed to have this event at Nyayo where we have a new tartan track after the recent refurbishment," Korir said.
He said AK had signed a contract with the Ministry of Sports – a move he said will unlock funds for preparation.
"The preparation has been going on well since the beginning of the year. The Ministry of Sports has guaranteed adequate funding," he said.
Korir said athletes from across the world may compete at the Nairobi event depending on whether countries will relax travel restrictions.
He said successful hosting of the Gold meeting will unlock opportunities for Nairobi to host more World Athletics events in future.
"Our eyes are on Turku. We want to see how it goes and use it as a benchmark," he said.
The meetings will be held throughout August and September.
There will be a total prize purse of at least Sh21.3 million offered for each Gold meeting, ushering in an opportunity for athletes to earn after several competitions they were to compete in were either canceled or postponed in the fight against Covid-19.
The Székesfehérvár meeting will take place on August 19, Tokyo (August, 23), Silesia (September 6), Ostrava (September 8) and Zagreb (September 15).