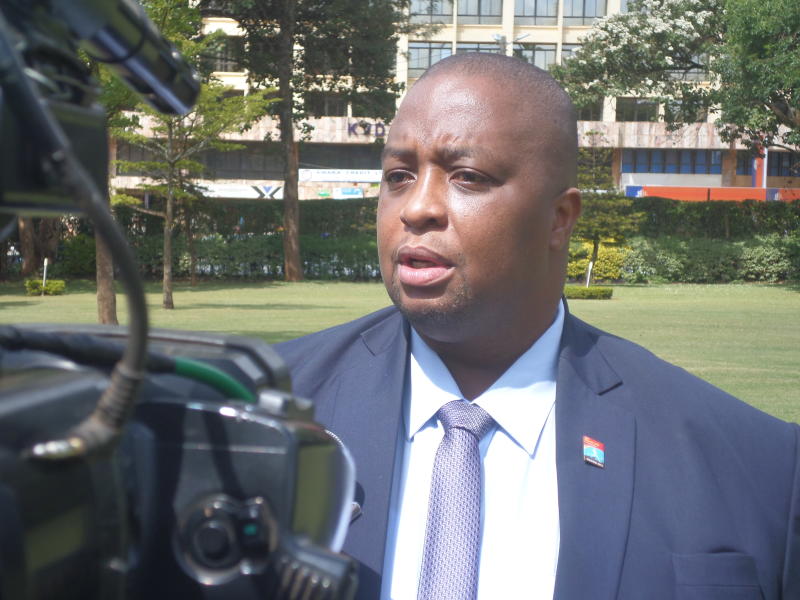 A Football Kenya Federation (FKF) presidential aspirant wants former footballers to be incorporated in the management of the game.
The aspirant, Herbert Mwachiro, regretted the continued sidelining of former players saying if elected he would open the door for them to management opportunities abound in FKF.
SEE ALSO: FKF crisis: Four FKF presidential aspirants unite in call for free, fair and transparent elections
"I strongly believe most of them have something to offer to our game. Other countries have given their former players an opportunity to serve yet we have shut the door to ours," Mwachiro told Standard Sports.
Mwachiro, who unexpectedly quit FKF where he served as the Deputy General-Secretary said given a chance, he will improve the fortunes of footballers.
SEE ALSO: Sports Disputes Tribunal has jurisdiction over FKF, High Court rules
"I have what it takes. I appeal to the delegates that will vote to consider people with the passion to develop them game and the knowhow to develop structures to facilitate talent identification and nurture them. I am that person," Mwachiro said.
The renowned TV commentator said Kenya's failure to tap into the vast economic possibilities in the game is rooted in poor leadership.
SEE ALSO: FKF denounces SDT's consultative forum, waits for FIFA direction
"With all these problems emanating from lack of sound leadership, we cannot compete with countries that have effectively addressed the issue of administration of the sport," he said.
"Women football is the fastest growing segment of the sport and soon it will overwhelm everyone because of the lack of proper leadership. Women football demands that we need to channel more resources in developing it yet we have not even got it right with the men's football.
"It is an area that should be given special priority as it has great potential judging from the recent performance," he said.
With the mandate of the immediate past office having come to an end on February 10 and the Sports Disputes Tribunal having confirmed so, eyes are on the world governing body, Fifa and the Kenyan government to provide the way forward for the stalled FKF elections.