Mercy Kahenda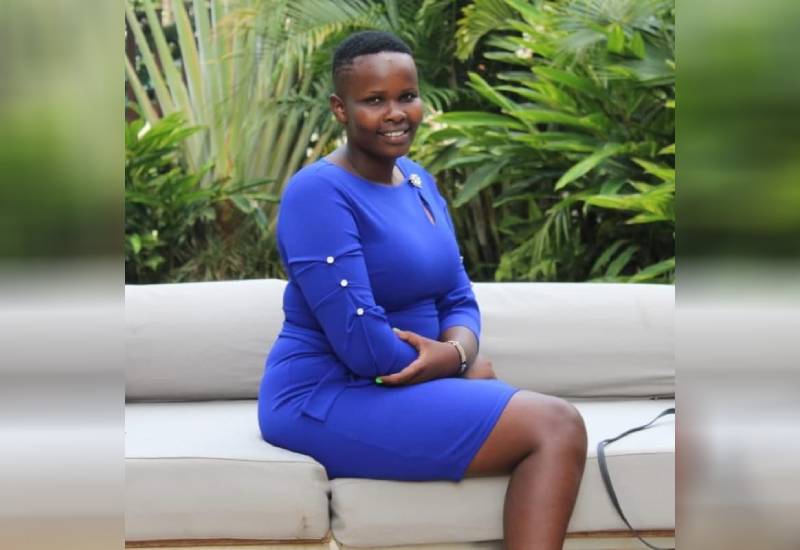 Ruth Wanjiku, 23, has battled two cancers, and now faces a third, works as a taxi driver and uses sporting activities to educate the public on the disease. She tells her story
ALSO READ:

Ask the doctor: What is the link between milk and cancer?
One foot on the accelerator, with her hands tightly held on the steering wheel, the 23-year-old is confident as she maneuvers through the busy streets of Nairobi to provide transport services to her client.
Until she alights from the cab to offload her client's luggage, nobody can tell that Ruth Wanjiku is a leg amputee, and a cancer survivor who has successfully fought two cancers – osteosarcoma (type of bone cancer) and lung cancer.
Life has not been easy for the taxi driver, a first born in a family of five siblings, born in Gatundu, Kiambu County. Her darkest day was at 16, when she walked into a hospital to get some test results and a doctor pronounced she was ailing from cancer of the bone.
"I was confused when the doctor told me I had cancer. How could I be having cancer, a disease that I thought was for the rich and elderly? I cried at the facility, without a better word to comfort me," recalls Ms Wanjiku.
The doctor at Gatundu Hospital advised amputation to stop the spread of the cancer, and even though she was hesitant to consent, she was determined to live. She successfully underwent the procedure on March 18, 2015.
"Making the decision to amputate my leg was tough. But again, what would I have done to survive?"
With amputation came along with stigma; she lost her job and most of her friends.
Before being diagnosed with the disease, she was working as a househelp in Nairobi, a job that she did to support her elderly grandmother and younger siblings. She had no choice but to go back to the village.
"Staying in the village was stressful because nobody else was earning any money," she says. Having been born to a humble family, she wasn't new to fending for herself. She started working at the age of seven years – fetching water for sale to locals. This used to fetch her Sh5 per 20 litre jerrican. By Standard Six, she would travel to Nairobi during school holidays to work as a househelp. By Standard Eight, she had to quit school to eke a living.
Taking risks
A year after the amputation, she was forced to move to the streets of Nairobi to sell sweets and sausages. Her business did not fetch much because she was using crutches to walk and her movement was limited, but she was determined not to go back to the village.
After pondering over what else she could do, Ruth remembered her passion for driving. Friends and family came together and assisted her to enroll for a driving course so she could offer taxi services. Soon after she finished the course, she secured a job with a taxi company that operated in Nairobi town and its environs.
The biggest hurdle for her so far has been explaining to her clients about her condition. Some clients alight from the cab when they realise she is an amputee.
"There are times when people stare at me and ask how I lost my leg, while some just decide to walk away," she says.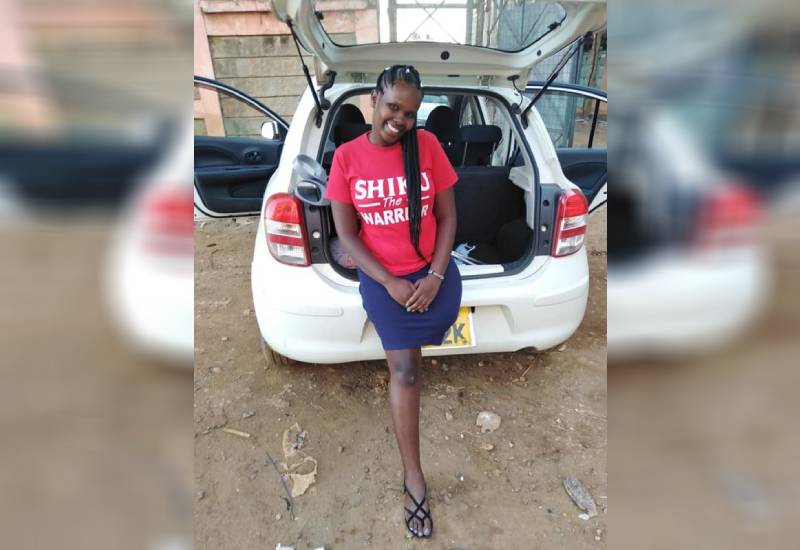 Two years later, during a routine check-up at Aga Khan Hospital, she was diagnosed with cancer of the lungs. She enrolled for enrolled for chemotherapy sessions but she was not responding to the treatment so she went through surgery.
"Cancer sounded like a death sentence. But again, life was sweet, I was not ready to give it up. I encouraged myself to be stronger so I could keep working to help my grandmother and siblings," she recalls.
Giving back
After going through guidance and counseling at a private facility, she felt encouraged to live a positive life. Her experience in fighting the disease inspired her to be an inspirational speaker, sensitising the public on cancer.
Now, she organises training with various health groups across the country, where she speaks about her journey with cancer. Through her networks, she engages with health experts and visits different communities across the country, conducting community education on the disease.
"We need the public to come together, to understand the disease and to seek treatment in the early stages," she explains.
Ruth says the main challenge facing cancer patients across the country is stigma, negligence and financial constraints. She points out that a number of patients are diagnosed in the early stages but are not able to meet the cost of treatment. They later succumb.
"Treating cancer is expensive. I have lost some of my friends who sold everything to buy medicine. I break down, when I see people struggle to live," she says.
Due to the financial struggle facing cancer patients, she uses her taxi to offer transport services to those seeking treatment in hospitals.
"Some people cannot even afford a meal despite being on treatment, which requires energy. I fuel my vehicle and transport them to hospitals at my cost," she says.
Through a cancer support group christened 'I survived', she shares cancer information and activities. The group also visits churches and social gatherings where they educate the public on the importance of regular screening, and adhering to treatment.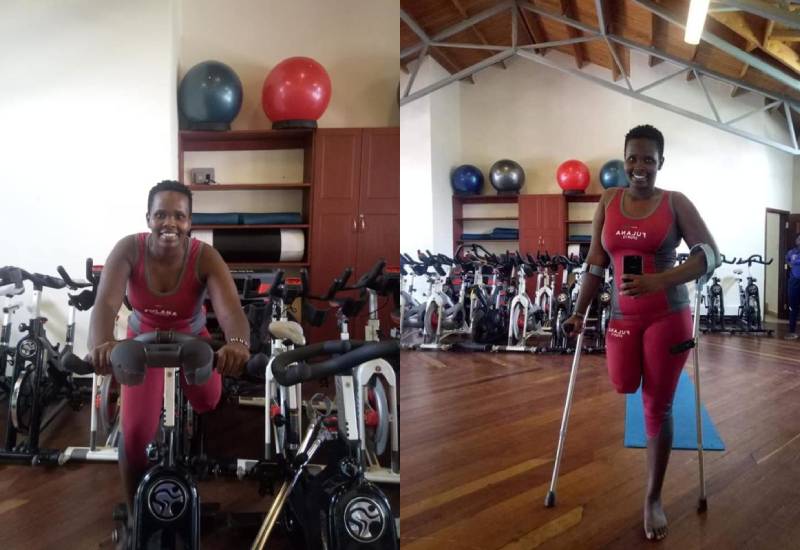 Staying active
Ruth says she uses sporting activities to sensitise the public on cancer. Among her activities are swimming and mountain climbing. She is also a good dancer.
Together with a team of 20 cancer survivors, Wanjiku is planning to climb Mt Kenya.
"Some people get shocked when they see me participate in sporting activities. This inspires them to be stronger and fight for a better tomorrow," she says.
Two weeks ago, Ruth was diagnosed with a third cancer at Kenyatta University hospital, where she had gone for check-up. She is expected to undergo tests and begin treatment but she is optimistic that she will overcome it.
Asked what keeps her going, the survivor pauses and wipes a tear. She narrates her experience of having been abandoned by her boyfriend on grounds that he was not ready to live with a 'cripple'.
"I do not want anyone to die of cancer, I want people to live a joyful life, despite the pain that comes with the disease. I need to inspire the masses," she says.