Nyanza
The man had a quarrel with his wife before he demanding that his daughter sleeps with him in a separate bed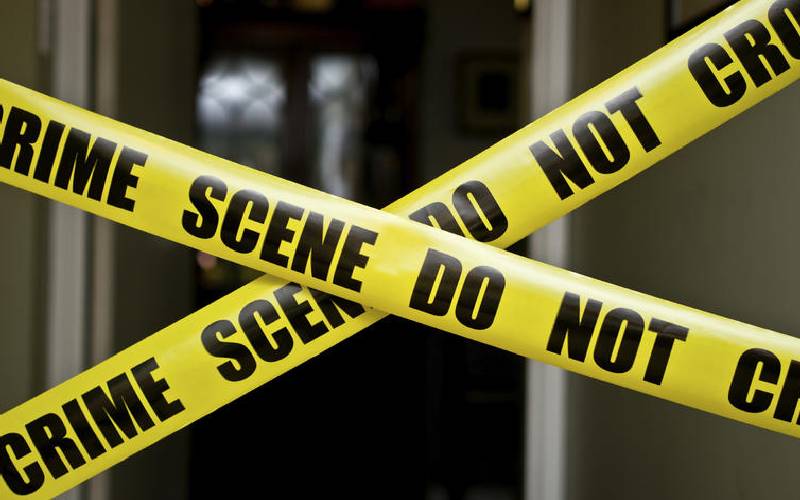 Residents of Nyakwerema in North Mugirango, Nyamira County are reeling in shock after a man hacked his four-year-old daughter to death over a failed sleeping arrangement. 
The man is said to have been angered when his plan to share a bed with the daughter was denied by the wife.
The girl, who was killed is a twin sister to a boy who was not present on the fateful Sunday night.
SEE ALSO: Man runs amok, forces mother into burning house in Nyamira
The couple has four children. The twins are the last borns.
Head injuries
The mother, Lillian Kwamboka, who also suffered head injuries during the scuffle said the other three children had refused to accompany her back from her maternal home after she agreed to return to their father in Boisanga Village, two weeks ago.
"The other children have been living in fear of their father because he would turn so abusive. They refused to come home with me to him," said Kwamboka.
She said her husband executed the murder very fast and that her efforts to rescue the child were reduced after the machete-wielding husband also struck her in the head. "The baby died instantly," she said.
SEE ALSO: Woman, 60, dies after son locks her in burning house
Charles Ondieki, a villager said he was awakened by cries from family members responding to the alarm which was raised by the suspect's wife.
According to Nyamira County Commissioner Amos Mariba, the 40-year-old man had a quarrel with his wife earlier and when they were going to sleep, he demanded that his daughter sleeps with him in a separate bed.
It was reported that the man forcefully took the child to another room where he cut her with a machete, inflicting deep fatal cuts into the head.
The man was arrested and is still in police custody awaiting arraignment.
"We had to take him for psychiatric test owing to the nature of offence," Mariba said.
SEE ALSO: Woman collapses after demolition of house
According to area Chief Pius Cheluget, the suspect had a history of mental illness.
The chief said the couple had barely reunited after being separated for sometime and that the wife had stayed in the matrimonial home for only two weeks.
The chief said his office had initially intervened in several instances and that even villagers had earlier advised for mutual separation.
"The couple had had many issues and we always prevailed to counsel them; the return of the wife to the home recently was not very welcome," he said.
Police said the tool that was used in the killing is yet to be found and confirmed the suspect will be arraigned today.