Like Warren Buffet, Razaki Holdings CEO, Emmanuel Ndubi remains focused, optimistic and has big dreams to completely transform the whole business arena, equation and its policies in order to help humanity optimistically evolve and appreciably gain from their investments and creativity.
Razaki Holdings  are companies of today and are strictly result oriented, that they bring solutions of the 21st Century and it's Done Right, First Time. They believe Literature is to William Shakespeare, Economics is to John Maynard Keynes, Real estate management is to VPM & SC while Guarding services remain a preserve of County Sheriff and Security Services (CSSS LTD). This is the same reason they've been able to continuously get new customers on an almost daily basis and comfortably retain those that already contracted us without compromising on professionalism, dependability, honesty, agility and excellence.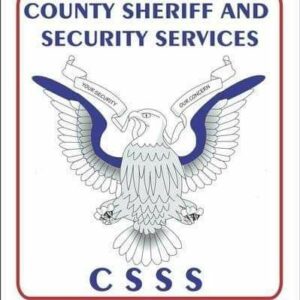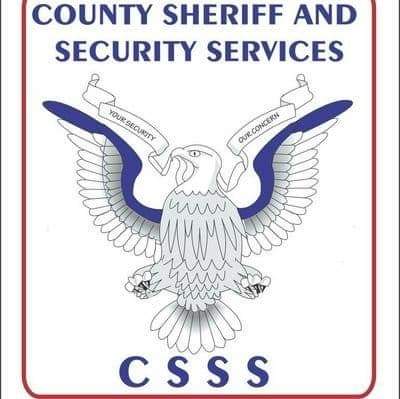 He is an early bloomer of sorts, always inquisitive from a very tender age. He loved seeing amazingly beautiful houses in magazines, newspapers, photos or even in their neighborhood from when He was the age of around 9 years. "I think it was my hobby and I'll look for any photo that had a good building from whoever had it no matter the risk involved. I did it relentlessly and passionately. Sometimes, people used to discuss how irritating it was. I swore it to myself that when I grew up, I would definitely look for a job and work in the best Real Estate company in the world, nothing less." – He reminiced
Two, Property owners (Landlords and landladies) in particular and businesspeople in general have for a very long time been taken for a ride, suffered from persistent neglect, incompetence, lack of professionalism and half-witted falsehoods from those whom the responsibility of securing and managing their hard earned investments had been bestowed on. This was and is still unpleasant. That's why they came in with the sole reason of bringing order. Investors must be respected, protected and taken a lit bit seriously.
This is why they came up with a reliable Property management company and a dependable Security firm. Kenya's future starts here. He has been in this business for 10 years hence massively accumulated experience. They've encountered an avalanche of enormously complicated challenges which include but not limited to raising of the working (initial) capital when they started off, operational cost in Kenya is just way too high, dealing with impatient clients, dealing with con men masquerading and posing as potential customers and finding talented experts to work in different departments.
The solution to all the above was to try and be as relentlessly honest as they possibly could, doing prior background checks and research, minimizing on expenditures and maximizing on profits, liaising with different government agencies and other institutions such as the National Police Service, Provincial Administration, Judiciary, Ministry of Lands, National Land Commission (NLC) and County governments. It was initially a long and tedious process but with time, it became their way of life. We usually go out of their way in order to make our clients contented just as a way of appreciating them. Additionally, they recognize everything we do as a process that can be improved, simplified or perhaps even eliminated altogether if need be. That's the unwritten cardinal rule.
Remember, their companies are composed of people who are strategic nerds and this is what has irrefutably set us apart.
Frankly speaking, they've made a lot of strides in this field but one single biggest achievement is definitely to make all their clients happy. As long as they (clients) remain satisfied, we'll forever count that as a very enormous achievement.
they always believe that a client is always right, remember they are their employers. We earn our license to operate from our clients which is the very reason why we must take stress out, help resolve their pain, add a bit of joy to their lives and forever become their Fulfilment Centre. The Customer is definitely the king.
Lastly, in whatever they do, they always refer to their three guiding principles and they call them PPS – People, Purpose, Success. For us, it's extremely critical.
He wishes he had started a little bit early, perhaps five years earlier. All the same, it's never too late to start. I've already moved on after having worked on the regrets.
He actually believes whoever is satisfactorily benefiting from their ever professional services remains their ideal customer. Additionally, everyone is their potential customer but to be more specific, (a) Individuals e.g homeowners, landowners, landlords/landladies for both commercial and residential buildings (b) National and County Governments including their agencies and departments (c) Factories and Companies (d) NGOs and Embassies (e) Private Organizations (f) Learning Institutions (g) Health facilities (h) Religious organizations (i) Financial Institutions (j) Hospitality industry. they have 194 direct employees and 23 indirect employees working for different companies under Razaki Holdings.
I'll talk about some good companies in Kenya for now. In the world of Property management and estate agency, the companies that are doing well are Lloyd Masika, Knight Frank, Villa Care and HassConsult.  In provision of security related services, there are the likes of KK security, G4S, Securex and Wells Fargo. Interestingly though, they neither compete nor compare their selves to any of the so called competitors. Firstly, we don't compete with any company because their biggest competitors are our respective companies' Taglines, Visions, Missions, Core values, Positioning statements, Ambitions and the contracts we have entered into with our clients.
Secondly, they don't compare them to the above named companies or any other for that matter because when it comes to speed, efficiency, effectiveness, excellence and accuracy, Cheetahs never compare themselves to dogs with reasons best known to all of us. On this one, we are the Cheetahs. Unlike the rest of the companies out there, we are addicted to professionalism, honesty and excellence. He draws his inspiration from everything good happening every day in the world and particularly numerous scientific and financial inventions but I'm also motivated by the people who have completely refused to give up including their employees and customers. their clients are incredibly awesome. They are undoubtedly the heartbeat of this country. Even though we serve a multiplicity of intensely competing clientele, they are simply the best and we care for them all. They inspire and motivate us on a daily basis to keep on improving in order to retain their relevance and vitality. "We'll be forever indebted to them." – He Said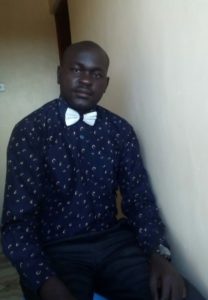 I recall being told by my brother, whenever you feel bad, just remember that Coca-Cola only sold 25 bottles in its first year in business. Winners never give up. Quitting is never an option. If you want to start any business but you're a quitter, don't even start it because you'll be very disappointed. Lastly, not to be a slave of situations however harsh they are.
Note the above inspiration story was written with the consent and knowledge of Mr. Emmanuel Ndbi  – The C.E.O of Razaki Holdings.
Contacts;
Phone: 0722 283 120 or 0733 894 357.
Email: [email protected]
Website: www.razaki.co.ke
Head office:  Uchumi House, Aga Khan Walk, Nairobi.