Teachers in Kenya are always complaining about how they are not treated with the respect they deserve. One teacher, however, rose above all and became a major influence in Kenya's history.
Daniel Torotich Arap Moi, a teacher by profession, rose through all ranks to lead Kenya for more than two decades. He grew from drowning in chalk dust to holding the highest office in Kenya.
Having being born during the pre-colonial period, Moi would not have even gone to school. According to the biography Moi at 90, the former head of state was only sent to school because he was not a good herdsboy.
In the 1930s, missionaries had asked parents to each give a boy to be enrolled in school. Elders in Moi's village decided it had to be him since he was not that beneficial to them as herdsboy. Little did they know it was the beginning of a journey to the top for Torotich.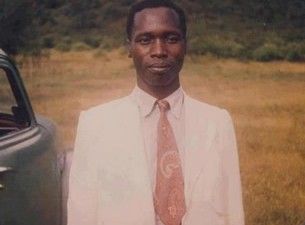 That is how Daniel Moi, the second president of Kenya, became a teacher. He might have been a careless herdsboy but he had his way with books.
Moi's life as a teacher was a calm and normal one. He knew his job well and did it with so much passion that he rose through the ranks to become the headmaster of Kabarnet Intermediate School.
His normal life as a teacher was interrupted in 1954 when John Ole Tameno, the then Rift Valley's representative in the colonial parliament, resigned. Colonial-era school inspector, Moses Mudavadi (Musalia Mudavadi's father) was the one who convinced Moi to surrender the chalk and dive into politics.
In 1955, the Electoral College selected Moi from a list of eight nominees. This meant that Moi was never going back to the classroom. In October the same year, he became one of the four African members of the British Legislative Council (Legco).
Despite the elevation, Moi always held his teaching profession close to his heart. In fact, one of his most memorable motions in the Legco was demanding that African teachers be allowed to form their own association and as a result, Kenya National Union of Teachers (KNUT) was born.
In 1957, the same year KNUT was formed, Moi was re-elected back to Legco as the Rift Valley representative. Owing to his experience in the classroom, he became the Minister of Education in the pre-independence government of 1960-1961.
While in the pre-independence government, Moi liased with Ronald Ngala to form the Kenya African Democratic Union (KADU) to challenge the Keya African Union (KANU).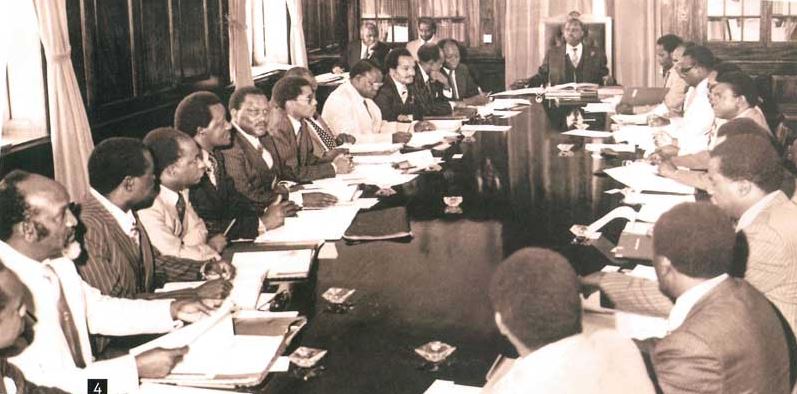 KADU pressed for a federal constitution, while KANU was in favour of centralism. The advantage lay with the numerically stronger KANU, and the British government was finally forced to remove all provisions of a federal nature from the constitution.
After Kenya gained independence, Jomo Kenyatta convinced Moi that KANU and KADU should join forces. KADU was dissolved and joined KANU in 1964. The only threat to KANU was Kenya's People Union which was formed in 1966 but was banned in 1969.
Reportedly, Jomo Kenyatta chose Moi as vice president with an eye on the fertile lands of the Rift Valley. He first promoted Moi to Minister of Home Affairs in 1964, and then to vice president in 1967.
Moi held the vice presidency position till Kenyatta's death. He was then sworn in as president in 1978, ruled the country for 24 years and was replaced by Mwai Kibaki in 2002.
The former head of state kicked the bucket in the wee hours of 4th February 2020, aged 95.