Kenya's pride and world marathon record holder Eliud Kipchoge has been drawn with his fellow G.O.A.Ts for the Laureus World Sports Awards.
In Sports, the term G.O.A.T is used to mean the Greatest Of All Time in a specific discipline. Kipchoge is considered the undisputed G.O.A.T in marathons and long races. The 34-year-old has achieved much more than those who came before him and this has earned him a Laureus nomination.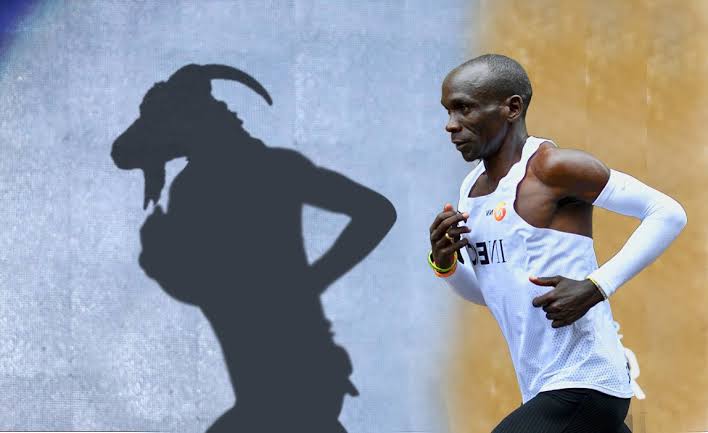 This is the second year in a row that Kipchoge has been nominated amongst other world greats for the award. Last year, he was nominated in the sportsman of the year category but lost to Novak Djokovic, a Serbian tennis player.
This time around, Kipchoge will still battle other greats and the competition is tougher than the last time. However, he has also achieved much since his last nomination at the Laureus World Sports Awards.
His greatest achievement in the past year has been putting his name in the history books as the first athlete to run a marathon in less than two hours. The 34-year -old finished the 42 km marathon after a meagre 1hr 59mins 40 secs. He has also won the World Athletics Athlete of the year award a month ago.
For the 2020 Laureus World Sports Awards, Kipchoge will battle among others, the arguably Greatest Footballer of All Time Lionel Messi. Both Kipchoge and Messi are considered the G.O.A.Ts in their respective discipline.
Apart from Messi, Kipchoge will also battle with Tiger Woods (Golf), Lewis Hamilton (Formula 1), and Rafael Nadal (Tennis) for the award. All these athletes are considered the best in their disciplines and all have what it takes to win the award.
Kipchoge's category is quite competitive considering the other nominees also had remarkable performances in their fields. Messi has won Ballon D'or winner six times, Lewis Hamilton is the best Formula One racer, Tiger Woods is back to his best after off-field struggles, and Rafael Nadal is chasing a record 20 grand slam in this year's Australian Open.
Other categories in this year's awards include Sportswoman of the year, action sportsperson of the year, team of the year, sportsperson of the year with disability, the breakthrough of the year, and the comeback of the year. The award ceremony will be held in Berlin, Germany on 17th February.
The official awarding ceremony will take place on February 17, 2020. The 2020 Awards will be the second Laureus World Sports Awards to take place in Berlin, following the 2016 ceremony which took place at the Messe Berlin.