Why miss out on the chance of watching some high definition pictures on your TV screen along with excellent audio quality? DStv Kenya channels now provide you with subscription offers at affordable rates. Subscribe to Kenya's number 1 broadcasting satellite now and enjoy your favorite television shows, movies, sports, and many more.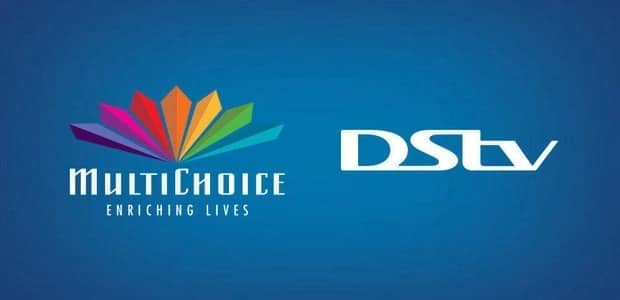 READ ALSO: DStv Kenya Packages and Prices
DStv Kenya channels
DStv, which stands for Digital Satellite Television, is a satellite service owned by Multichoice. It is a Sub-Saharan African direct broadcast satellite and was launched in the year 1995. Around 11.9 million subscribers are currently using their services. Some of the countries with a maximum number of subscribers are Kenya, Ghana, Nigeria, Angola, Tanzania, Uganda, Mauritius, Botswana and Zimbabwe.
DStv Kenya brings their customers some wide range of packages, along with exciting offers. It is like a box full of entertainment and information. Ruling the market for over years, it aims at satisfying the customer's needs along with maintaining their loyalty.
READ ALSO: DStv Paybill Number in Kenya
DStv guide
DStv guide helps you to find the list of TV shows on your DStv package.
Suppose you have subscribed to the premium channel, then DStv guide will let you know about the shows that will be telecast on a particular channel along with the time. It is like a table and is done for your convenience. The table below will exactly let you know how it will look like.
DStv channel list
Documentaries: Discovery Family, National Geographic Channel, Nat Geo Wild, History of football, CTGN documentary
Sports: SuperSport Blitz, SuperSport 1, SuperSport 2, SuperSport 3, SuperSport 4, SuperSport 5, SuperSport 6, SuperSport 7, SuperSport 8, SuperSport 9, SuperSport 10, SuperSport 11, SuperSport 12, SS FIFA World Cup, SuperSport MaXimo 1, SuperSport MaXimo 2,
Lifestyle and culture: Discovery TLC Entertainment, Discovery IDx, BBC Lifestyle, Food Network, Fashion One, Spice TV.
Children: Cartoon Network, Boomerang, Disney Channel, Disney XD, Nickelodeon, Cbeebies, NickJr, NickTOONS, Disney Junior, JimJam, Mindset.
Music: Trace Mziki, Hip TV, Trace Naija, AFRO Music English, Sound City.
News and Commerce: KTN News, K24, BBC World News, CNN International, Sky News, SABC News, Al Jazeera, CNBC Africa, Bloomberg Television, NDTV24*7, CNC World, EuroNews German. KTN News, K24, CGTN News, Joy News, EuroNews French, EuroNews, Deutsche Welle, Phoenix Chinese News and Entertainment, Specialist: RAI International, TV5 Monde Afrique, Deutsche Welle, CCTV 4.
General Entertainment : IROKO Music, M-Net Movies All Stars, Studio Universal, M-Net City, Universal TV (SD/HD), Telemundo, BBC Brit, ITV Choice ( SD/HD), El Entertainment Television, FOX (SD/HD), FOX Life, Sony Entertainment Television, Sony Max, BET International, MTV, CS Reality, Turner Classic Movies, M-Net Movies Zone, Eva English , Eva+, AfricaMagic Epic , AfricaMagic Urban, AfricaMagic Family, AfricaMagic Hausa, AfricaMagic Yoruba, Maisha Magic East, AfricaMagic lgbo, Maisha Magic Bongo, Ebony Life TV, Zee World, ROK, Iroko Plus, Vox Africa, Televista, Trybe, Pwani, Galaxy TV, B4U Movies. Dish on Tv, M-Net East, 1Magic, M-Net Movies Premiere Africa, M-Net Movies Smile Africa, M-Net Movies Action Africa, Discovery Channel, Comedy Central, Lifetime, CBS Reality, TLC Entertainment, Discovery Family, TCM, AfricaMagic Showcase, ROK 3, ROK 2, Fashion One, eTV Africa, STN TV, KASS TV, GBS, Ebru TV, Inooro TV, KBC TV, NTV, KTN, Citizen TV, ADOM TV, NBS, Star TV, CGTN French, CCTV Entertainment, China Movies Channel, Shangai Dragon TV, Jiangsu TV, RTP Internacional, M-Net Binge, Hunan TV
Religion: Faith Broadcast Network, TBN, DayStar, Islam Channel, Eternal World Television Network, Emmanuel TV, Dove TV, TV Mundial.
Audio channels: Vuzu and others depending with the area you are in
DStv Kenya packages
Here is a list of DStv Kenya packages that you should go for.
DStv Premium: KES 7900
The premium package offers you a total of 128 channels. The package will cover all the best entertaining channels around the world. Starting from live sports, movies, news, music, TV series, to kids entertainment. It will cover all that you need. The refined audio and video quality are just mind-blowing, which will give you a movie theater-like feeling. So, if you are looking for something which covers the list of every channel, then you should definitely opt for this.
DStv Compact Plus: KES 5200
If you are a sports lover, then you should definitely go for this one. The Compact Plus package covers 113 channels includng two Super Sport Channels which are Super Sport 7 and Super Sport 3. It is cheaper than the Premium Package so that the sports lovers can get the taste of the premium sports.
DStv Compact: KES 3200
The DStv Compact package consists of 106 channels. It serves as a good entertainment package with varieties of channels which include, music, religion, news, sport, animal and nature, and other interactive channels.
DStv Family: KES 1900
This package has got a total of 87 channels, which covers sports, children, religion, news, commerce, documentaries and news. It is a small and affordable package for the ones who have got a low budget.
DStv Access: KES 950
This is a package of 71 channels, which are extremely cheap and is good for family entertainment. Here, the subscribers get a very large number channels which are combined together. Some of the channels involve music, documentaries, movies, children's programming, and religion. Apart from this, the subscribers will also have access to CNBC Africa, Fashion TV, BBC World, National Geographic Wild, and Super Sport Select.
DStv Great Wall: KES 630
This package offers you a unique collection of 9 Chinese channels. The channels are mainly news channels, entertainment channels, and documentaries.
DStv self service
DStv self service is an online service via the World Wide Web to make the life of the DStv subscriber easier. First, you have to log in to your account in order to have access. Once you are done with the login part, you will get to see the list of some services that you can access from your home without any kind of worries and they are:
Clear errors- This will help you in fixing common error codes so that you get a better quality of service.
Check balance- Here you will get to check your existing balance and when it is going to expire.
Make payment- This service allows you to make your payment online.
Reconnect your services- Helps you to reconnect your services if your services have expired.
Upgrade or downgrade packages: If you want to add or reduce your packages, then you can do that by clicking on this option. Suppose for one month you have opted for the premium package and the next month you want to go for the family package, this option will help you in doing so.
DStv Kenya contacts
Head office
Multichoice Head Office First Floor, Sarit Centre, Westlands, Nairobi
+254 711 066000
+254 020 4236000
Subscribe to watch new videos