Few things are as special and beautiful as traveling with someone you are over the moon about.
You have probably taken many trips by yourself or with family and friends while you were single. Now that you and bae are a couple, you can finally rest your head on your mate's shoulder and stretch out your legs because you have a partner in adventure to explore the world with.

It is easy to see any corner of the world through rose coloured glasses when you are with someone you love, but there are particular destinations that lend themselves to romance.
From a beach holiday where you don't need a shirt or sneakers, to experience in the wild where you can brush shoulders with elephants and giraffes as you watch them wander from bush to bush, Kenya has a ton of charming spots to consider.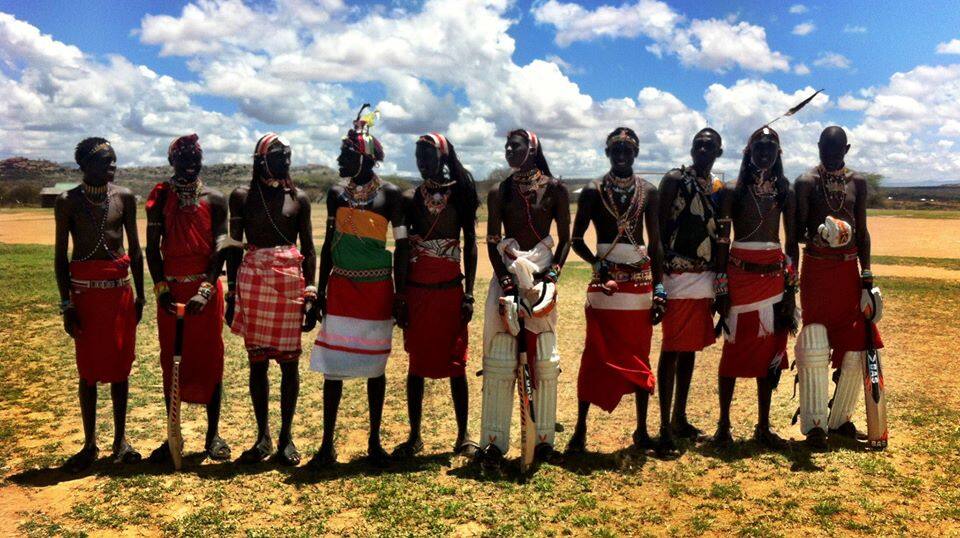 Whether you are going on your honeymoon, celebrating your first end-of-year holiday together, or an anniversary, or probably just looking for a getaway for two, Samburu is one of the most romantic spots in the country.
Several romantic stories have been borne out of this county, thanks to its dramatic scenery, fascinating culture, and the fact that it perfectly encapsulates its diverse wildlife.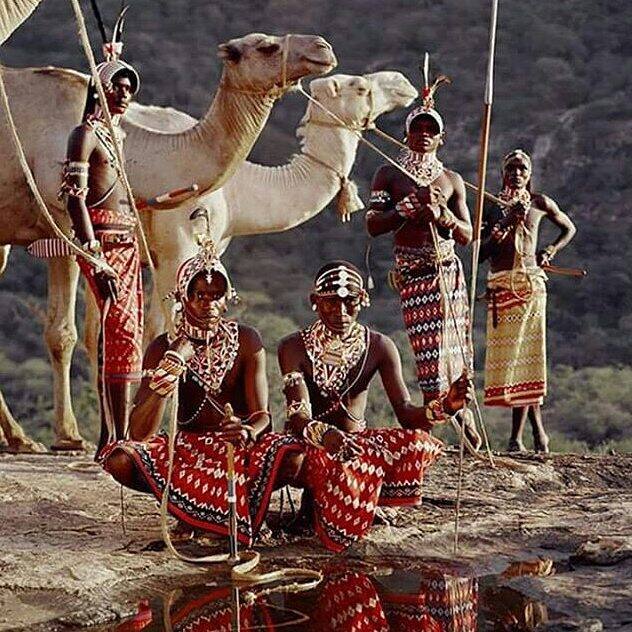 The arid landscape just north of the Equator is hotter and drabber than your usual Maasai Mara or Lake Nakuru experiences, but when you consider the sunrise and sunset hours, you wouldn't want to miss it for anything.
Sleep in a tent
It is also home to beautiful landscapes that host some of the top lodges and resorts, which lead to pioneering conservation efforts.
Plus, there are several incredible retreats set in the woodlands, grasslands and fertile riverbeds nestled between the Great Rift Valley and the glorious Mount Kenya.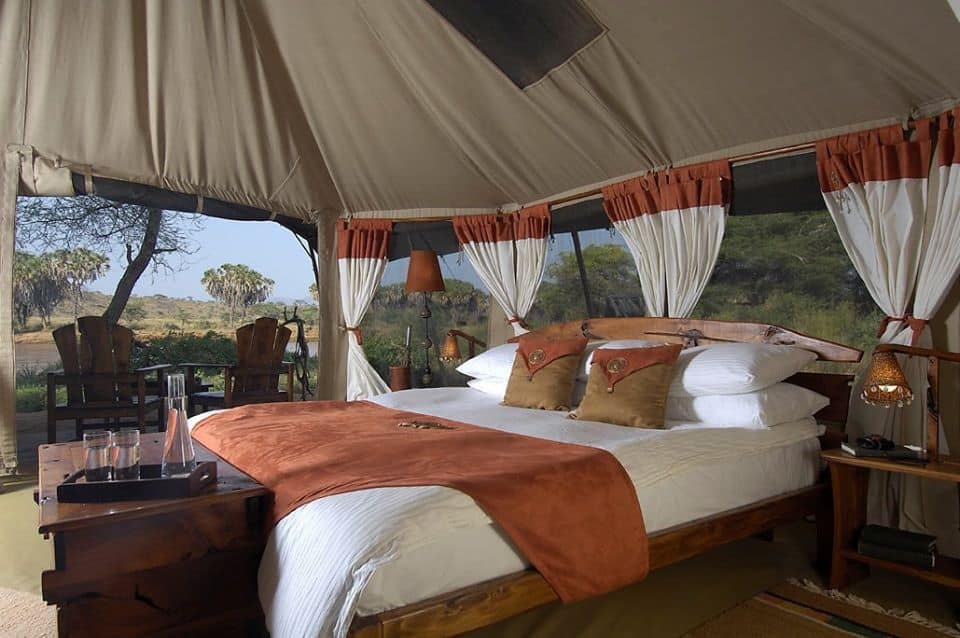 Most of the lodges here have tents for bedrooms, which are decked out with niceties like rugs, indoor or outdoor showers, covered porch, and other exciting extras for a signature romance-in-the-wild experience.
This way, you and bae can experience the serenity of sleeping in four poster, handcrafted beds, under the endless night sky.
But that is not all.
View spectacular scenes of wild game
In the morning, you can set out game viewing and enjoy the spectacular scenes of herbivorous wildlife like giraffe, elephants and others gathering at the river for their first drink of water.
During the day, explore a plethora of endangered species like the patas monkey, and good densities of the spotted hyena, eland, Beisa Oryx, buffalo, the world's remaining Grevvy's zebra, leopard, lion, elephant and cheetah, among many others.
Dance at the Singing Wells
While you are at it, get immersed in one of Samburu tribe's most significant traditions: The Singing Wells.
This cultural excursion takes you and bae to a journey with the Samburu warriors as they lead their cattle in the early morning to a dry river bed, and water their livestock.
The best part is when the tall warriors, clad in striking red cloth wrapped like skirts and white sashes, begin singing in a deep and resonant melody as they dig, while their cattle respond to their masters' voices and locate the well.
Go on a camel safari
Your romantic trip for two would not be complete without exploring Samburu with the ships of the deserts in a camel safari.
The essence of this safari is to take you on a quirky yet traditional exploration of the dramatic dry plains of the Samburu, on a camel's back.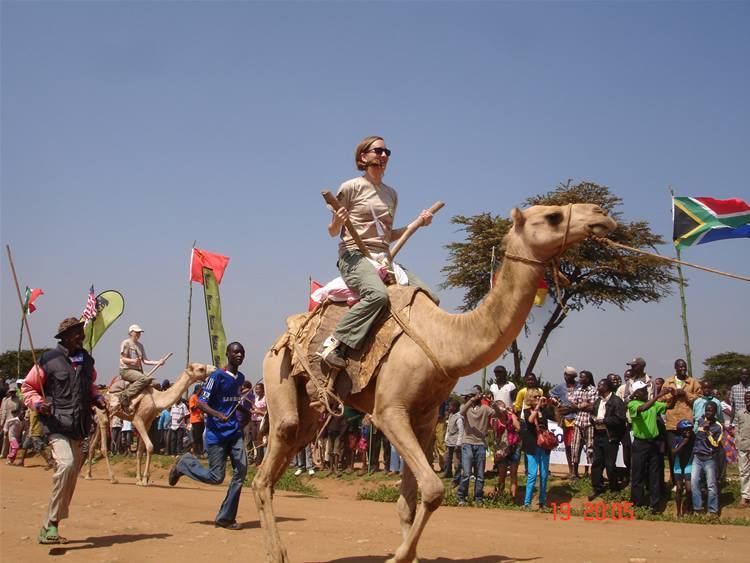 Visit the northern deserts with your faces swathed against the beating sun, guided by your local Samburu warrior as he leads the camel alongside the Samburu Special Five – the giraffe, Somali ostrich, Grevvy's zebra, gerenuk antelope and Beisa Oryx.
As you journey on, you will come across the Ewaso Ng'iro River, which has an abundance of Nile crocodile and a large population of animals on its active banks.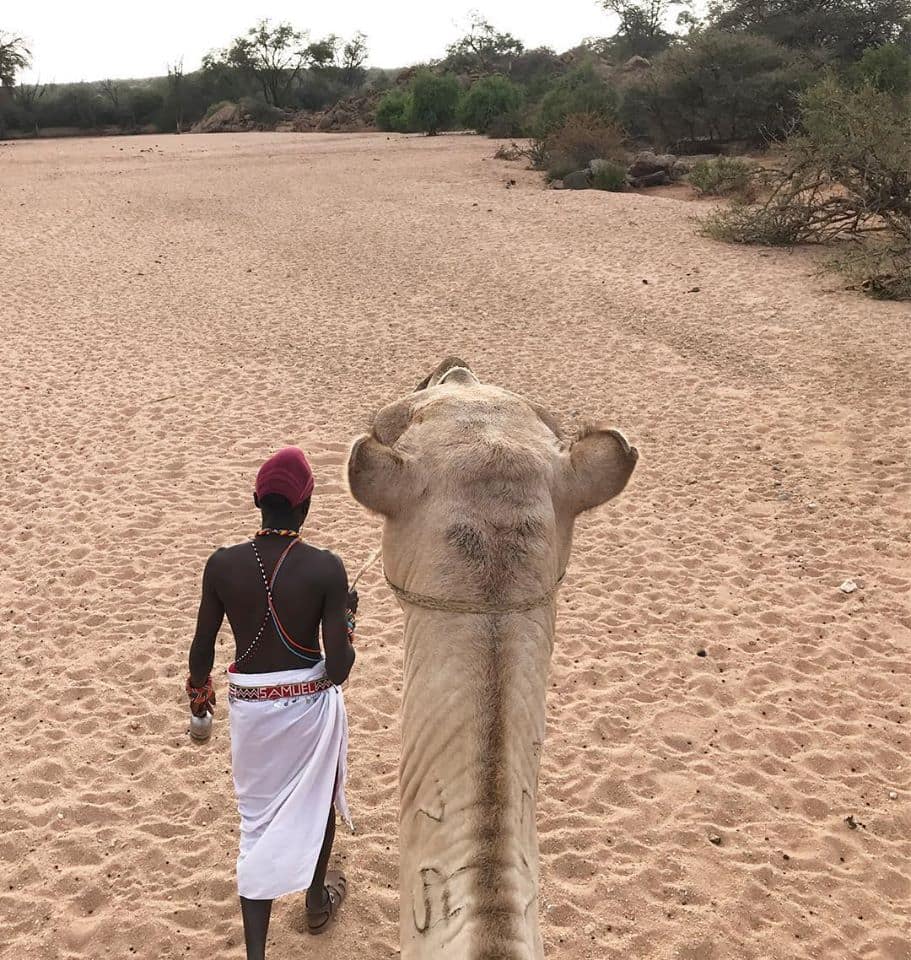 Take out your cameras and take pictures of Samburu's kaleidoscopic birdlife, with species like kingfishers, bateleurs, and marabous and over 350 others.
Relive the memories together
And when you are done for the day, relax with bae beneath open African skies and enjoy an al fresco dinner around a blazing campfire, before settling into your tent again, and gazing at the constellations in the velvety dark sky.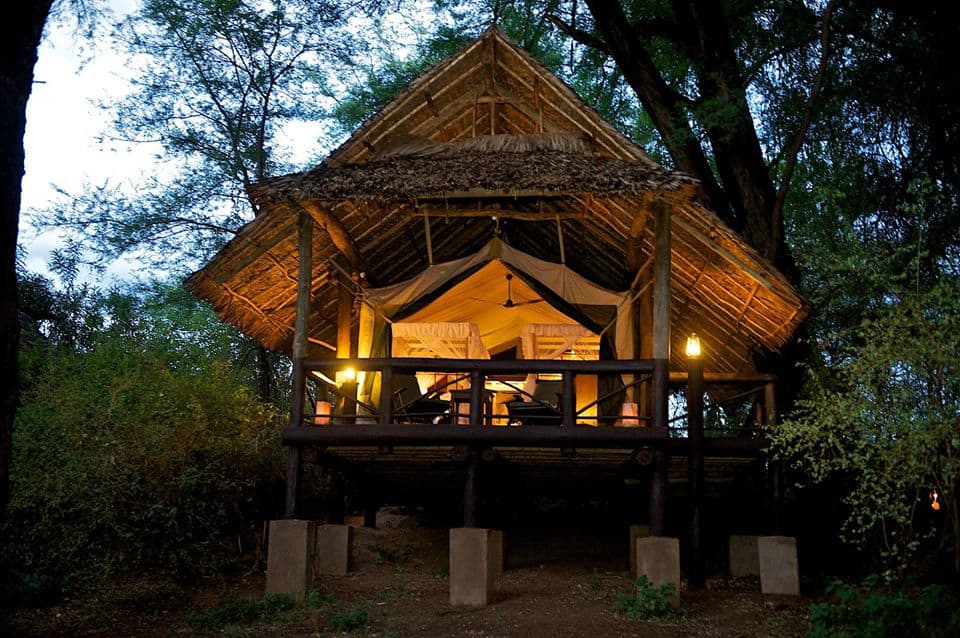 As you both fall asleep slowly, savour the hush, serene environment of your camp, listening out for the antelope's alarm calls, or the stealthy rustles, grunts and calls of predators, or elephant rumbles as they are roused from their sleep.
Samburu is a truly stunning destination unlike any other in Kenya that makes for a great, romantic experience.
Plan yours today with bae. Tembea Kenya together!
{Sponsored}