The festive season is finally here and most Kenyans are travelling either to the countryside or the coastal region, and BuuPass is ready to take them there.
This also happens to be an equally busy season for most public service vehicle (PSV) operators who are working in partnership with BuuPass to ensure Kenyans reach their destinations safe and sound.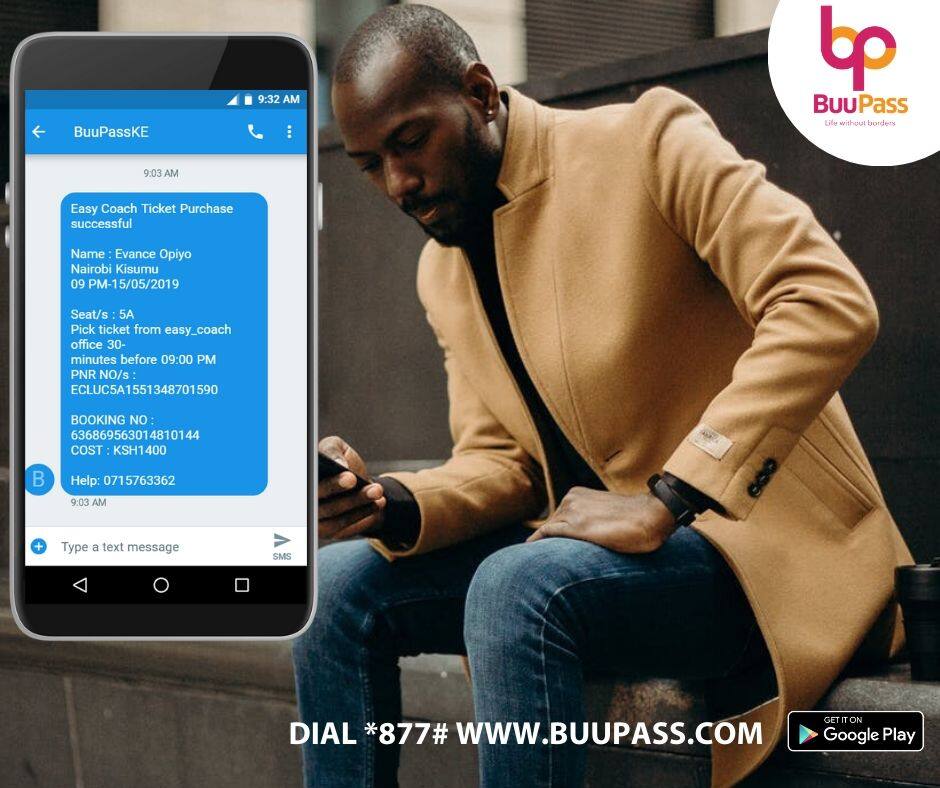 BuuPass, a company that provides online booking services for various transport service providers on their platform, enables customers book bus tickets using their mobile phones, without having to visit the booking office.
The company has different transport options all on the same platform. One can book bus, flight or SGR ticket via buupass.com or *877# for buses.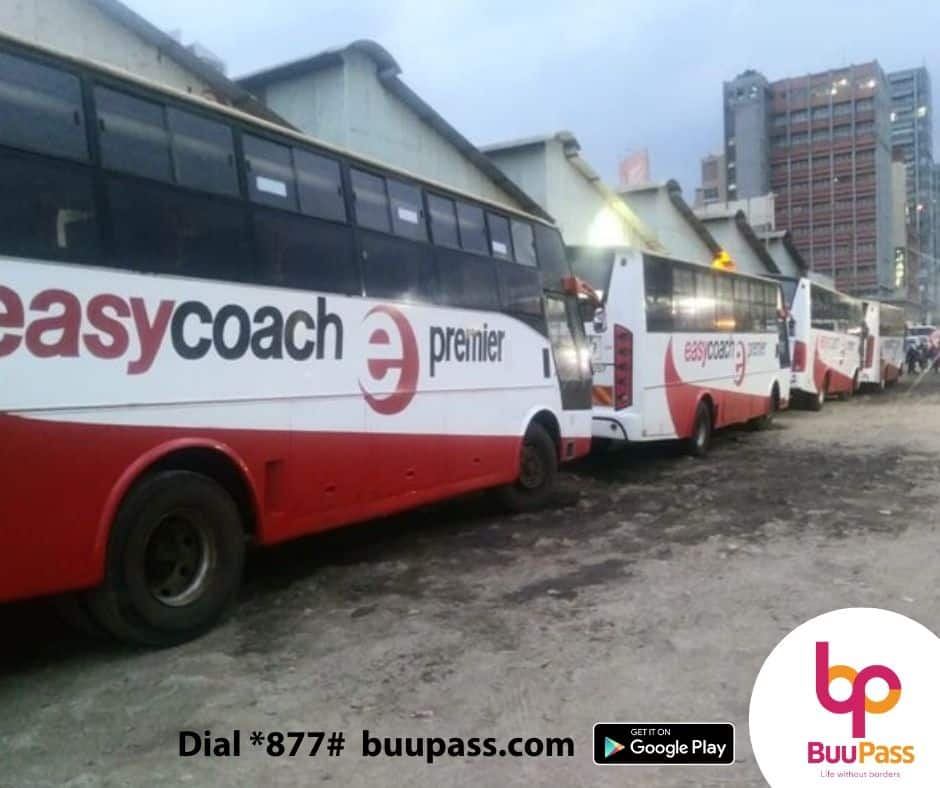 Currently, the buses on BuuPass platform are EasyCoach, Modern Coast, Crown, Greenline, East Africa Shuttles, Spanish, Princebus and Speedo. More will be joining the platform soon.
As Christmas fast approaches, the company has partnered with several of these transport companies to spoil their customers with gifts and goodies.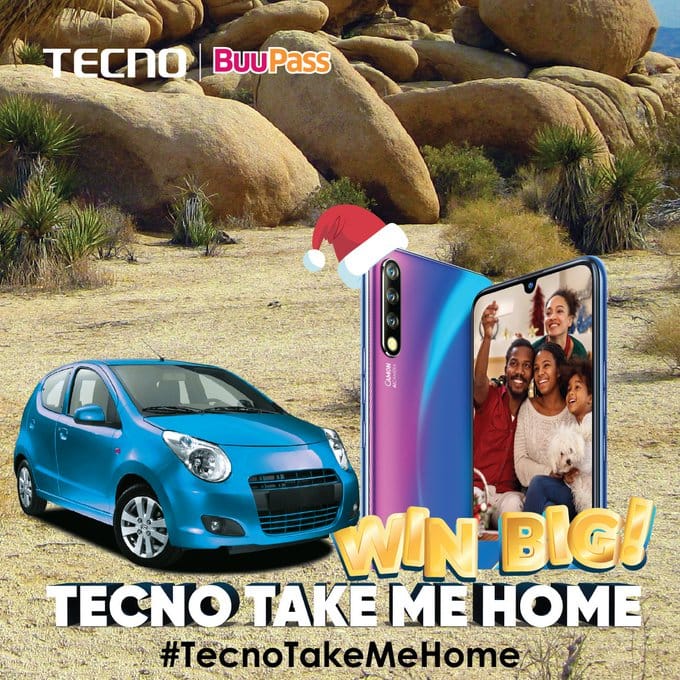 They have an ongoing campaign with Tecno Mobile Kenya known as Tecno Take Me Home With Buupass.
During this campaign, clients will stand a chance to win free airtime, gift vouchers, cash backs, motorbikes and the grand prize of a car.
One simply has to book their bus tickets with BuuPass to enter the draw and win any of the prizes.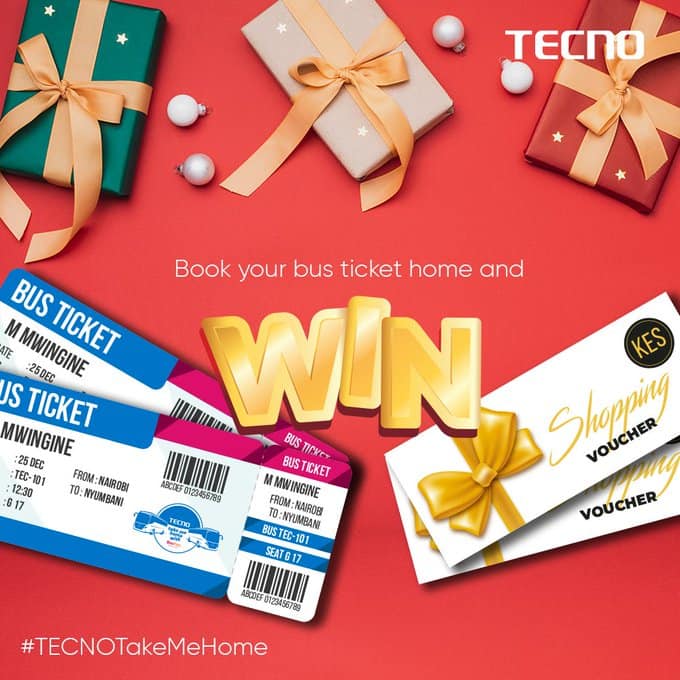 And after the festive holidays, schools will be opening and people will be going back to work.
For this reason, BuuPass has partnered with Naivas Supermarket to give gift vouchers to those who book tickets with BuuPass.
Parents are advised to book for their children bus tickets back to school for them to stand a chance to win shopping vouchers worth Ksh 1000.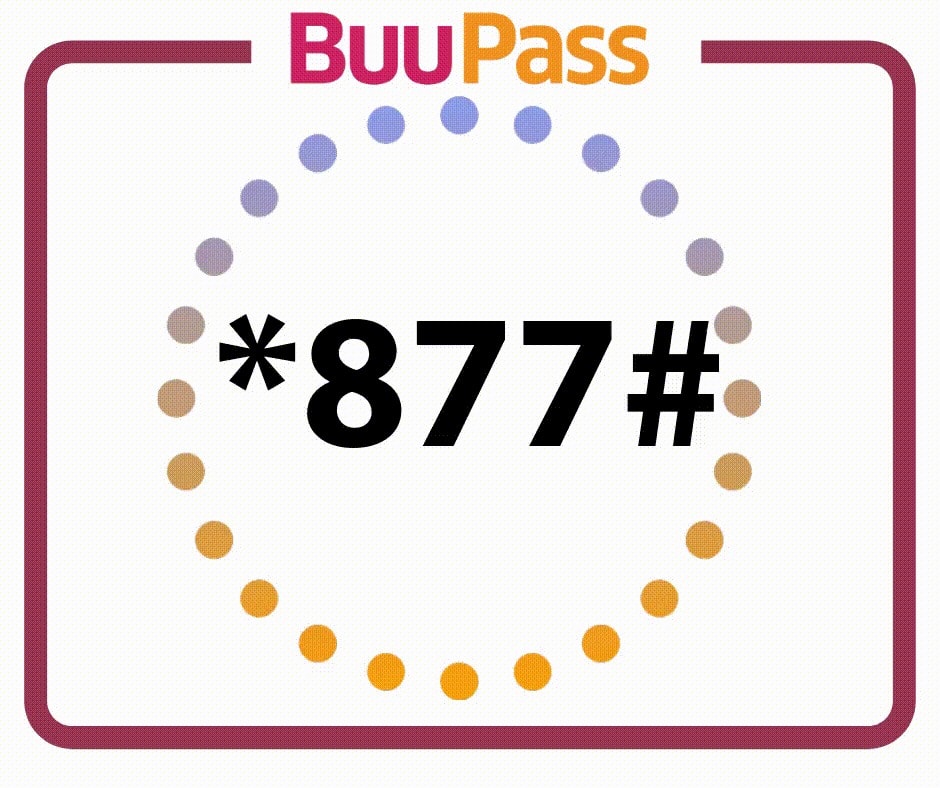 (Sponsored)