Giving gifts has always been a tricky question. Lucky you if the person to whom you're buying a present told you what s/he wants or at least likes. You're in trouble if that person told you "surprise me" or "I don't know; buy whatever you want, but it should look beautiful and say about your attitude to me."
Exactly for such situations, Tuko.co.ke, together with Jiji, the most prominent African classified, compiled a list of presents you should never give to anyone in your life if this relationship is important to you, especially if it's Christmas!
DISCLAIMER! All these things can be a good present if you know for sure that the person to whom you're going to give it wants this particular thing.
Book "Weight Loss for Dummies"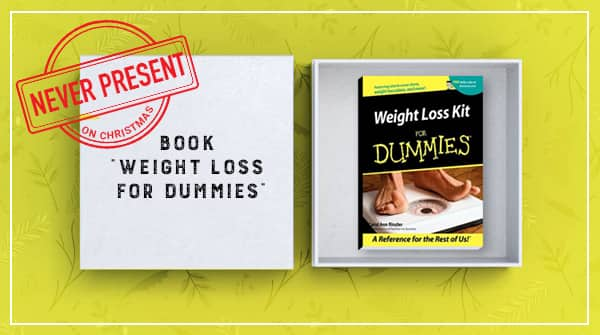 If your girl- boyfriend has always been wailing because of their weight, it's not yet a reason to give them this book. Just imagine how cruel it could be! He or she sits at the table, eats Jollof rice, washing it down with a glass of soda, and you're handling over this book. Don't be surprised if on the next holiday you'll get a book "Relationships for Dummies" (this book is real!).
Jewelry with someone's other name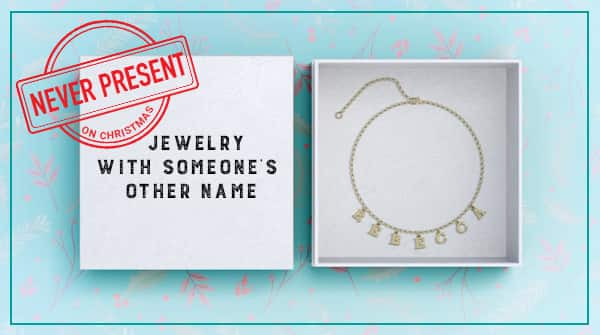 If you're so heartless that even don't remember the name of the person, then this will be an ideal present for your friends. Anyhow, there's always a chance that this is really the name of this person. Just don't be sad if this individual will stop talking to you for the rest of your life.
Ceramic figurine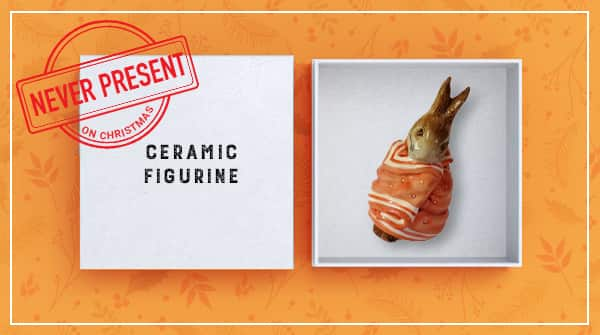 Nothing spoils the mood like an ugly ceramic figurine whose fate is to be covered in dust in the attic. "What's wrong with him/her?", "Why did s/he choose this strange thing?" – these are a few questions that people that received such a present must ask themselves.
Stuffed animal or bird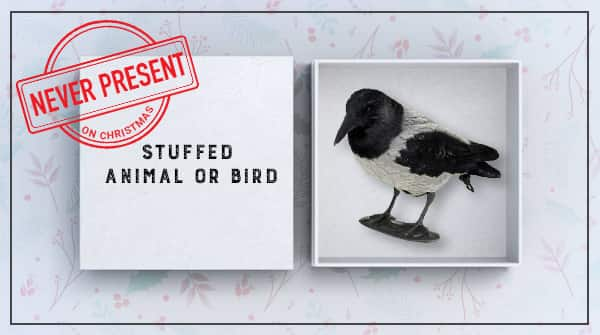 In a sober mind, nobody will present such a gift. And if you are presenting your close one with a stuffed animal like a cat or monkey, be ready for an immediate breakup of any relations with that person. Christmas isn't for hairy presents, leave it for the next Halloween.
Black socks and underwear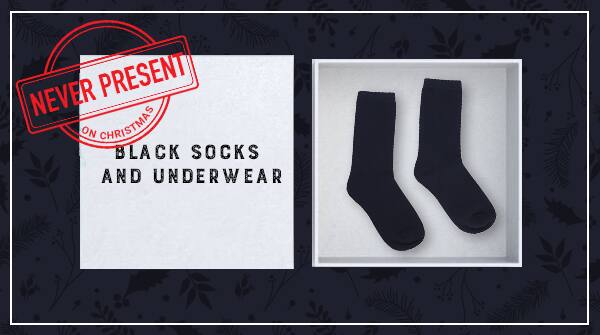 For some reason, many people think that their loved ones are not able to buy socks and underpants, and give these things, which are indispensable in the household, for literally all holidays. Note: Socks are possible as a gift if they project a festive mood of Christmas.
Photo frames and photo albums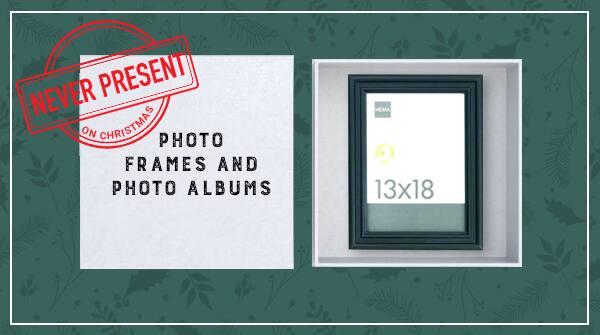 These days, most people view and store pictures on a computer. Therefore, your gift awaits a miserable fate ― to lie and collect dust in the closet. It's better to present a person with a certificate for a professional photo session, the photos after which could be a good reminder about your attention this Christmas.
Floor mop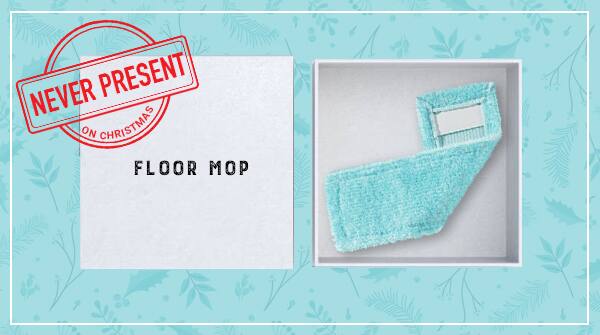 If you decided on a floor mop, then complement your present with outstanding compliments of the season ― "… with to keep your house clean and tidy" as if all last year it was full of grease and dirt.
Day planner, calendar, and pen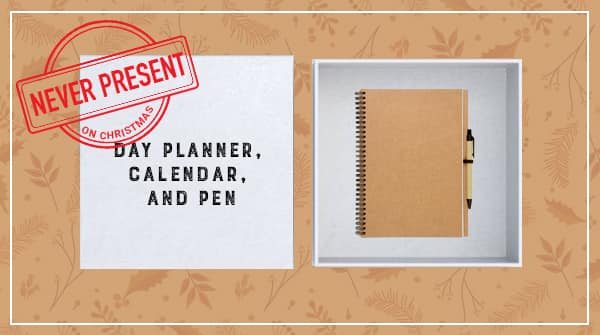 These are the most generic gifts, which employees usually present to their bosses. But how many people still use paper calendars and diaries? Paper planning has been replaced by electronics. If you give a calendar or planner, then find the one with a peculiar design.
Funny "gift"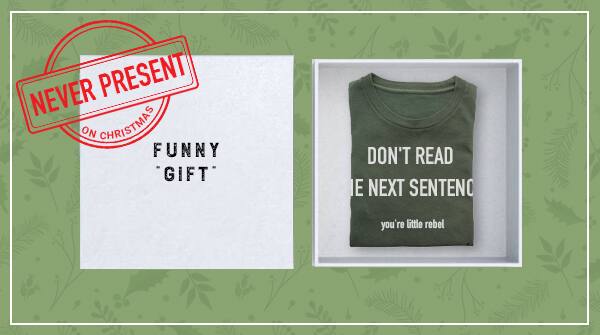 If you think "oh, he or she will so laugh when sees this t-shirt," it means s/he will probably not laugh. Remember, Christmas is a religious holiday, which doesn't suppose jokes and tricks. Therefore, if your friends like this type of things too, then no problem. If not, then do not be offended when the presented gift will be thrown into the trash.
Jiji is a go-to place for Christmas shopping! There are 15 sections, 150,000 sellers, and secure service. Choose gifts, reach out to the proven sellers, and get presents for the whole family in no time at all from the comfort of your house.