We are living in a digital economy. Is there a better way to make money than taking advantage of everything that comes with the digital era? Nothing beats a sophisticated tool that gives you the capability of earning online. Yoonla Evolve follows this logic, and at times startles those who do not comprehend how it works. Yoonla is an affiliate marketing platform that is a darling for bloggers and heavy internet users. It is a secure and excellent platform for making more earnings, but it takes plenty of effort to become a fantastic affiliate marketer. Whichever Yoonla review you come by will probably hold loads of positive comments. But can you make more than $100 in a day on the platform?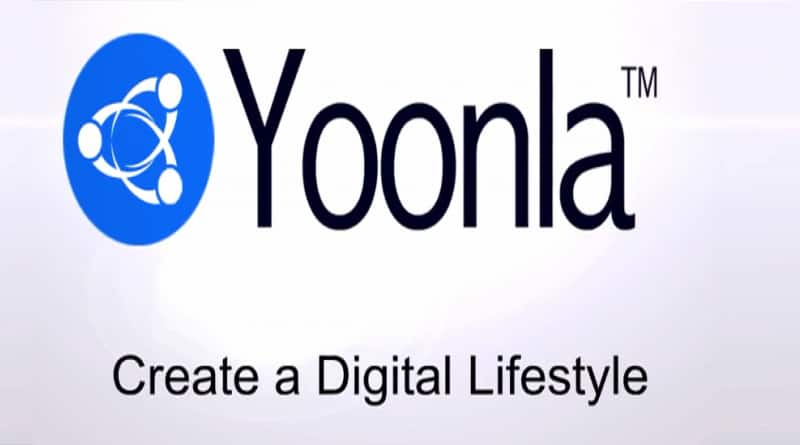 The strategy is simple – you deliver a potential customer through a complete subscription and you are paid. Yoonla is a two-tiered CPA (Cost Per Action) affiliate programme. Therefore, you make money when either one of the following two actions is completed. When someone uses your affiliate link to sign up to the programme or when they upgrade to VIP membership. It is an excellent way to accumulate your earnings but only if you know how it works.
READ ALSO: How to reverse an M-Pesa transaction
Yoonla Evolve background
Reno Van Boven created Yoonla Evolve in September 2016. He is of New Zealand descent. Before this, Reno was a successful online entrepreneur making seven-figure earnings in various digital businesses. His motivation to enhance people's knowledge online led him to set up this platform.
One year after the establishment of the affiliate-marketing platform, it had amassed over 1.5 million members. The fundamental earning strategy here is that you make cash from lead generation. Nonetheless, there are very many other ways to earn apart from generating leads.
From any Yoonla Evolve review, you learn that it operates like any other affiliate-marketing platform. Once subscribed, you get access to an online entrepreneur who will educate and mentor you on the internet marketing ways. The majority of the programmes will enhance an aspiring internet marketer's digital lifestyle.
READ ALSO: Soccerway: How to use the site for betting predictions
How to join Yoonla Evolve
The Yoonla sign up process is very simple, and the best part is that it is free. It is only going to take you a few seconds to complete the entire signing up process and access your Yoonla Membership Dashboard. You are probably going to join through another member's affiliate link. Ensure that whichever link you utilize is a legitimate one that does not lead you to a fraudulent site.
To get started, you will have to submit your email and name. Once you have filled up all the details and hit the submit button, you will receive a few emails in your inbox. Hit the activation button for the creation of your account.
That is all! Once your account is active, you are going to be directed to your dashboard, which holds all the essential training videos. From what you learn using the tutorials, you can choose a DIY (do it yourself) for the first account set-up or utilize the Yoonla platform for the same.
READ ALSO: How to get M-Pesa Till statement
How to make money with Yoonla Evolve
Digital products have become the most lucrative for most entrepreneurs. Their percentage earnings are very high, and one can make up to 75% from affiliate marketing. All you have to do is send a client the seller's way, and they take care of the rest. This is a principle that works for many people in affiliate marketing – an automated process that earns you money. The strategy is the same on Yoonla Evolve.
Ideally, newbies can generate fantastic commissions quickly, even if their leads do not upgrade to VIP status. One gets a $2 – $4 commission when their affiliate links are converted into a Yoonla account. However, if the new member under your organogram upgrades his or her membership, you get a bonus.
So, after signing up and convincing others to join, is there any other strategy you can use to make some more cash? There ought to be; otherwise, it does not seem like a fantastic affiliate platform, right? Well, many Yoonla Evolve reviews have dug deep into the platform's system, and you can do plenty of things here.
It is an excellent stepping-stone into the online moneymaking universe. You get three digital products to simplify the entire process. These are signing up for a domain, web hosting, and autoresponder. The Yoonla team sets up everything for you and strategically positions their products on your site.
Although the above process requires some cash outflow, it is a significant investment that will give you some great leads.
READ MORE: How to use Safaricom Zuri telegram bot
CPA commissions
The commissions that you receive will rely on the nation from which you get your leads. There are three categories: countries with no commission, countries with $2 commission and nations with $4 commission.
When you get a subscription from countries that fall under the $4 commission threshold, you earn that amount. The same principle applies to countries in every category. Those nations that do not collect any commission were reported to have a lot of fraud hence their suspension.
READ ALSO: What is double chance in betting?
Override commissions
What happens when a current member upgrades? Well, you are paid $40 when they take it a notch higher to Elite status. Any Yoonla review 2019 can confirm this bonus proof. The earning potential keeps growing for any Elite member that upgrades. You are going to receive a $35 override commission.
What tools are available for management?
Every member gets back-office access with links, banners, and reporting. Yoonla provides its subscribers with two affiliate landing pages, and you can learn more about this on any Yoonla review. You also get email swipes for those that are interested in joining your team.
In the back-office environment, you will easily keep track of your commissions, which will inform you of the progress of your affiliate links.
Is Yoonla legit?
If earning online was easy, everyone would be doing it. Despite all the negative perceptions and professional opinions made by online gurus, the Yoonla Evolve program has proven to work. Based on many digital processing biz reviews, they shine on the affiliate-marketing niche.
Every lead generated first gets confirmed before it is updated as "an approved lead." However, those that the system detects to be cancelled, unsubscribed from, or fakes are dropped. Many have shared their Yoonla payment proof online on review platforms, and if the numbers are legitimate, you are in for some good earnings once you join.
If you are struggling to make sense of the different, online money making strategies, then Yoonla Evolve is your ultimate tool. Any Yoonla review online will speak well of its fantastic features and great payouts. Of course, you have to make the necessary effort to make great earnings. Their simplicity in earnings is supreme to many affiliate-marketing platforms out there.
READ ALSO: How to view Facebook profile as public
Subscribe to watch new videos