– Ruth Wairimu and her lover Domenech Font met in South Africa around 2009
– The two partners moved to Kenya so that Font could get to know Wairimu's parents
– The Spaniard soon flew to his native country to look for a job as he had gone broke
– He occasionally returned to Kenya during which the pair solemnised their union
– The Kenyan woman joined him in Barcelona but things took an ugly turn upon landing in the foreign nation
Ruth Wairimu's Spanish husband has been described as an outright liar, a manipulator, physically, racially psychologically abusive and one who thought he had powerful connections.
The painful story of love, affection and betrayal dates to 2009 when the one time bubbly and now distraught mother of two met the man she believed would be the ideal father of her kids.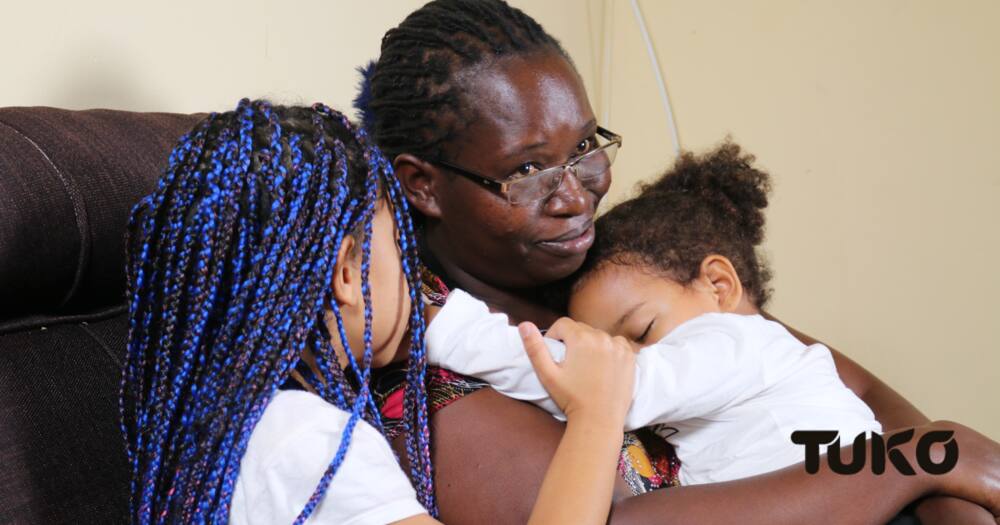 Wairimu was working in South Africa until 2010 when her lover Francesc Font Domenech decided it was about time they relocate to Kenya to start a new life.
Domenech or simply Font as she called him, was nowhere close to being racist at least to someone he had shared a bed with but, Wairimu was wrong.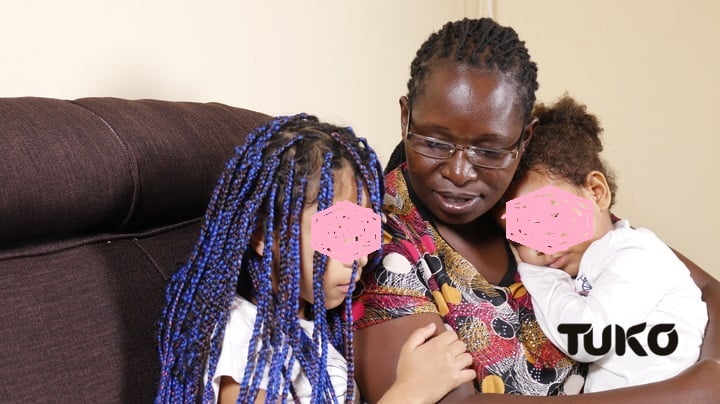 Although the pair had agreed to settle in Kenya, the Spaniard soon went broke in just two months and flew to his native country to look for a job so he could sustain the family.
Little did the troubled woman know it was a red flag to what awaited her ahead in her nine years of endless pain and cries for justice but somehow she hoped for better days.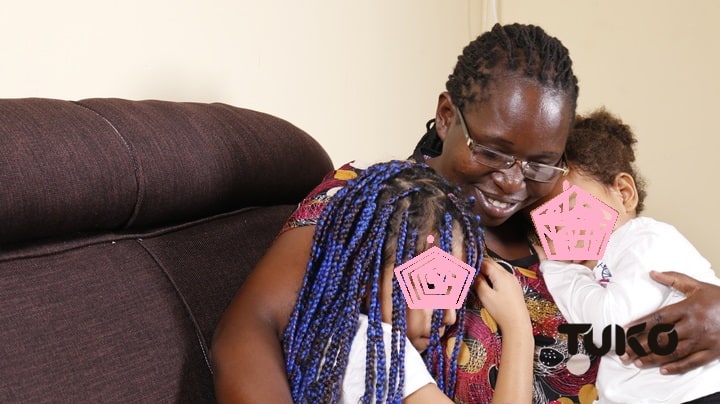 "I met my husband in South Africa where I was working by then. He agreed to come to Kenya to meet my parents. During that time, I conceived our first born who was born in 2010. He however, flew to Barcelona as he had been broke only to return when the child was two years and seven months," she told TUKO.co.ke.
His return lasted for three weeks and soon he was aboard Spain-bound plane back to the European nation.
During this period, Wairimu began smelling coffee, and evidently so things were not adding up. That love somehow grew cold.
According her, the man later call using a US mobile phone number and sent her KSh 10,000 part of which she used to settle rent in that month.
In their conversations, Font asked if she could join him in Spain together with her two kids, a request she flatly rejected as they had not officially married.
A year or so, he came back to Nairobi to wed his lover and process marriage documents although he kept his family in the dark.
That period was decorated with double tidings, apart from the church wedding, she became pregnant again with the second child.
"He went back for another two years after which he resurfaced when my daughter was in class one. At this point, I felt the need to ask him what he thought of our family. He suggested I should move to Spain but I was not ready before we solemnised our union," she recounted.
Perhaps the wedding was just a decoy, a bait to melt her heart so that he would get his kids and eliminate their mother, he was quickly turning into a beast.
"When I landed in Barcelona, I realised he was a totally different person. He did not ask me about my travel. Upon prodding him further, he angrily retorted. After three weeks, he began acting weird and threatened to return me home in a casket should I mention kids.
He beat me on that night. On waking up, I caught him trying to suffocate me with a pillow," the middle-aged woman narrated.
The following day, Font reported the assault case to national social service where he accused Wairimu, 'a mad Black woman' had attempted to commit suicide in his house.
"One Sunday morning, he sent my daughter to get him a knife. He wanted to cut my throat. Fortunately, I overpowered him and the knife cut my two fingers instead. He called the police on grounds that he was under attack by a mad woman in his house," she remembered.
She was taken to two mental hospitals where she faced communication barrier and was lucky to meet English-speaking American nurse in the third facility.
She narrated her ordeal to the caregiver who warned her not to swallow pills she gave her and not to accept any medication.
Two months now, she had not seen her kids neither had she set her feet in her husband's house. She stayed at a church.
On following up the matter with the social service, she was told she had been accused of attempting to kidnapping.
A legal battle ensued and for her, she said she was only lucky to have been offered a genuine English interpreter at the court.
Finally, the court ruled in her favour and gave her custody of the children having found she was indeed the victim.
"I cannot say I'm comfortable. He is still threatening that he would pay a lawyer and get his kids. I am not at peace, it is weird to fear a foreigner in my own country. I am afraid I may lose my kids," Wairimu cried.
Wairimu's friend Joan who live in Barcelona and one she whot got to know about her predicament on a Facebook page where she had sought help, had no nice words for Font.
"I got in touch with Ruth when she asked for help in a Facebook page. We started along journey of getting her out of hospital and get her lawyers. I was very concerned for her girls. I am mother myself.
I did not trust her husband at all. He had been a liar, liar, manipulator, physically, racially psychologically abusive and he thought he had the power and control. Luckily we managed to get justice,"she said.
Do you have a hot story or scandal you would like us to publish, please reach us through [email protected] or WhatsApp: 0732482690 and Telegram: Tuko news.
Kenyans react to Wajinga Nyinyi by King Kaka, calls out Bahati for supporting Jubilee | Tuko TV
My Spanish husband calls me a monkey, wants to take my children from me | Tuko TV
Subscribe to watch new videos