The holiday season kicked off in November and ends after we cross over to the New Year.
It is one of the most popular times for shopping and gifting as Kenyans spend millions, if not billions of shillings in just two months.
READ ALSO: 6 common shopping mistakes Kenyans repeat every Christmas and how to avoid them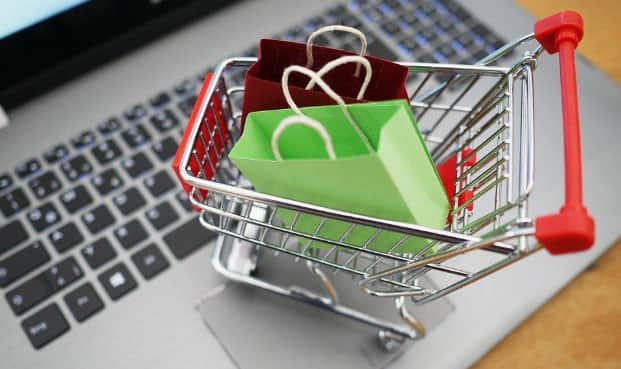 READ ALSO: Co-operative Bank emerges overall winner in Kenya Bankers Association 2019 awards
Gone are the days when you would have to line up in winding queues at the supermarket or your favourite shoe or clothing store just to buy something cute and thoughtful for your loved ones or friends.
A lot has happened since our childhood days when we had to endure hours of walking or driving around town and different markets just to get everything on mom's Christmas shopping list.
READ ALSO: Co-operative bank targets MSMEs with KSh 15 billion kitty for loans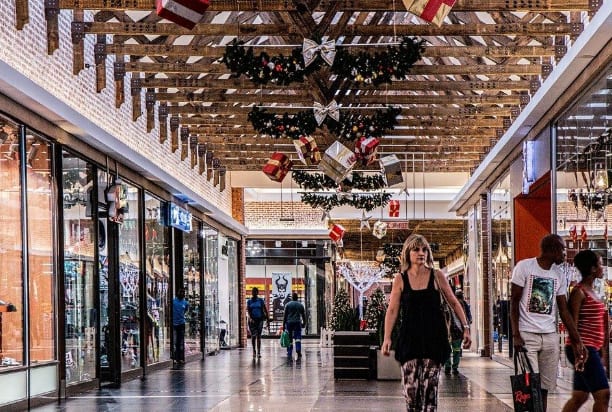 The stakes are even higher for this year's holiday shopping season, so here is what you need to know before you start shopping.
Shopping started early
No one likes having to wait until the week of Christmas to start rushing to the store (sometimes missing a parking spot) only to find it jam packed with people from every corner of the town, trolleys full to the brim, and there is little or no space to breathe.
To avoid such hassles, most people are doing their holiday shopping early enough, stocking their pantries, and making sure all gifts are in tow.
The good thing about this is you don't struggle to find gifts or household items when everyone else is doing the same.
The clever ones took advantage of Black Friday and Cyber Monday to get hot deals on the items on their wish lists.
More ways of getting holiday cash
Money is a big deal during the holidays. Everyone wants to have at least something that can help them buy some kuku or mbuzi for their family, or just take them on a road trip someplace far away from home.
A decade or so ago, we were limited to cash or using a banking card for those who had one.
Today, there are different ways of paying for your holiday shopping, like using the Co-op Visa card, or activating MCo-opCash app on your phone to get instant money.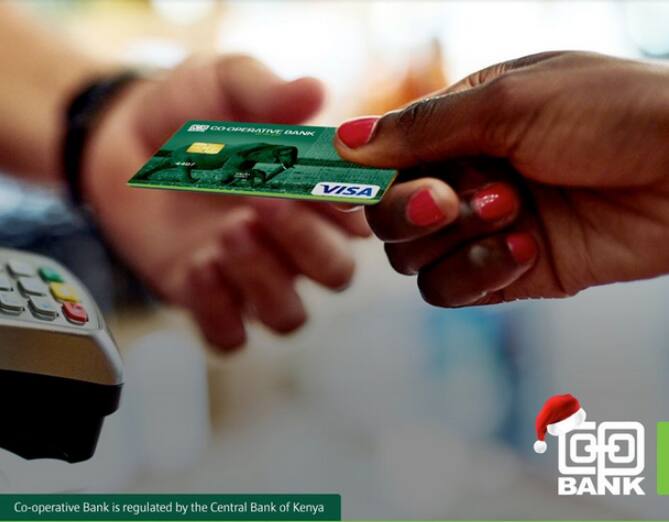 The good thing about it is you don't have to waste hours on end queuing at the ATM machine to withdraw cash.
In fact, if you must, you can just walk to your local Co-op Kwa Jirani agent and get instant cash, stress free.
If you are short of cash during the holidays, just request an instant loan from your MCo-opCash app and you are sorted for Christmas.
Many Kenyans are shopping online
If you don't want the hassles of having to leave the house just to go buy stuff, it is a lot easier shopping for your items online, get exactly what you want and paying for it with your Co-op Visa card.
Lots of household items and gifts can be found online, especially items you kinda have to wait for a relative from the U.S. to bring for you as they come for the holidays.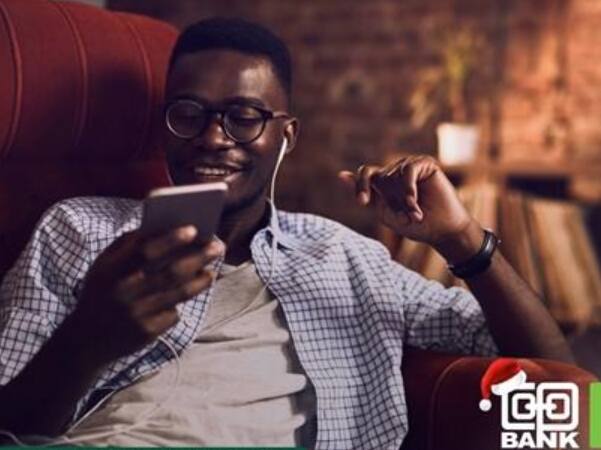 As long as you have your mobile device or computer, you can shop from the comfort of your home.
Why wait for the proverbial last minute to start your holiday shopping? Get your Co-op Visa card or download MCo-opCash app now and save yourself the time and effort of waiting in long lines at the store so you can have more time to relax over Christmas.
{Sponsored}