Deputy President William Ruto is among the Kenyans who have amassed great wealth. This is evident in his weekly donations that target churches. But very few people can tell the amount of wealth that the DP has.
DP Ruto has considerable interests in the hotel industry and owns the Weston Hotel, Nairobi
The DP is also a major shareholder in the Africa Merchant Assurance Company, Amaco, and is said to have recently acquired controlling shares in a local multimedia company.
Ruto also owns the Easton Apartments in Eastlands, flats in Ongata Rongai, a palatial home in Eldoret and tens of acres countrywide.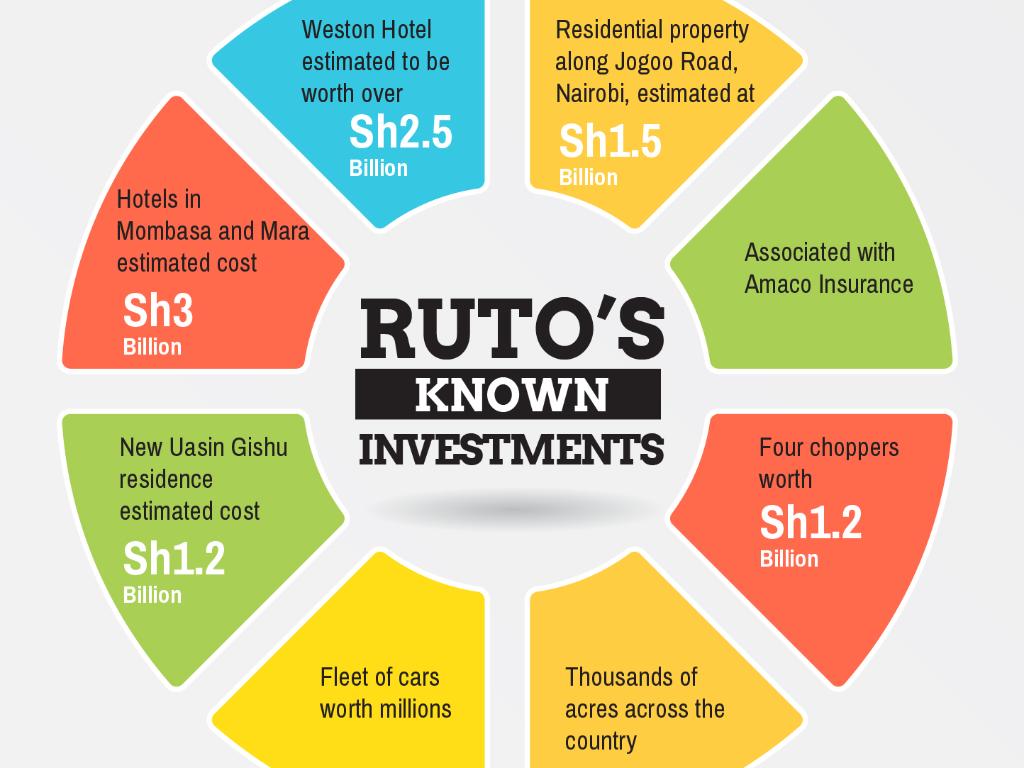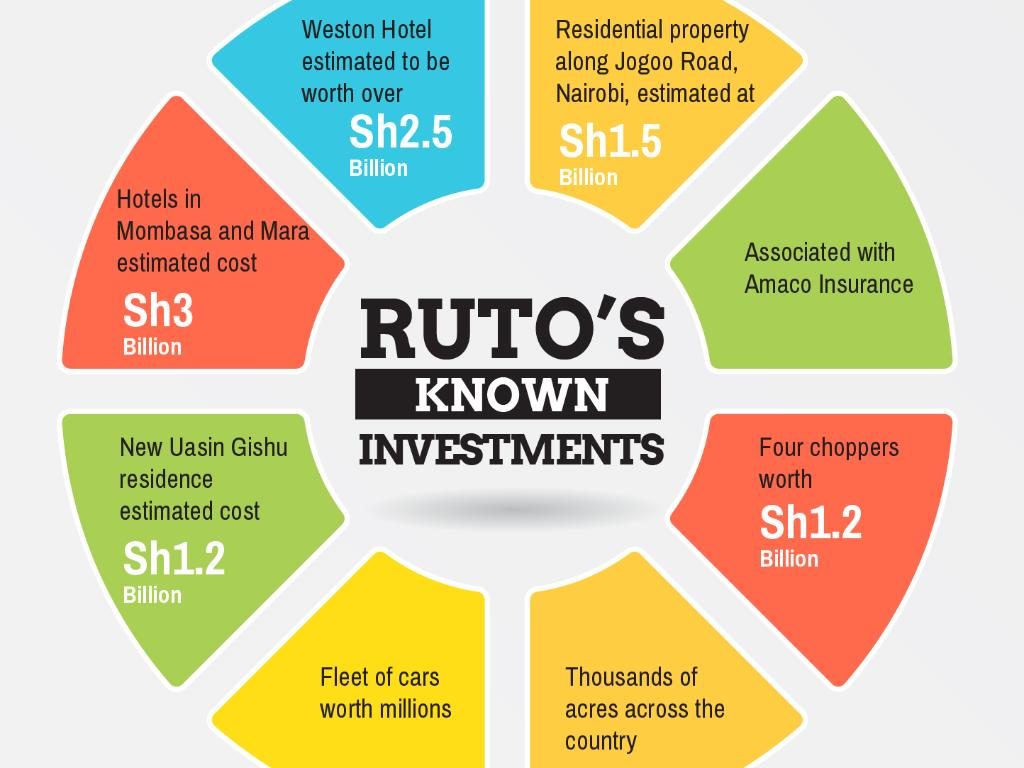 Also,  Ruto's wealth includes:
1). A fleet of cars worth millions.
2). Thousands of acres across the country.
3). Four choppers worth Sh. 1.2 billion.
4). New residence in Uasin Gishu estimated to be worth Sh. 1.2 billion.
5).  Hotels in Mombasa and Mara worth Sh. 3 billion.
6). Weston Hotel estimated to be worth over Sh. 2.5 billion.
7). Amaco Insurance.
8). Residential property along Jogoo Road worth Sh. 1.5 billion.
According to the Salaries and Remuneration Commission, the President and Deputy President earn monthly gross salaries of Sh. 1.4 million and Sh. 1.2 million, respectively.