Cytonn Real Estate, affiliate of Cytonn Investments, has released its report for First Half of 2019 (H1'2019) highlighting current state of the real estate sector in terms of uptake, rental yields, capital appreciation and total investor returns.
The report showed the property sector recorded subdued performance in H1'2019, with the office and retail sector registering a decline in average yields from 8.1% and 9.0% in FY' 2018 to 7.8% and 8.2% in H1'2019 respectively.
READ ALSO: Cytonn investment granted Real Estate Investment Trust licence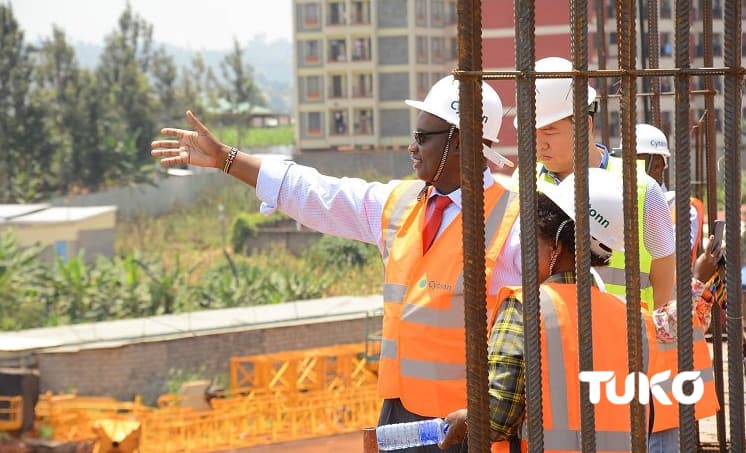 READ ALSO: What sets Cytonn's The Alma apart from most residential properties?
According to Cytonn, the residential sector recorded a marginal 0.2% points appreciation in average yields to 4.9% in H1'2019 from 4.7% in FY'2018.
The performance, the report indicated, was constrained by oversupply in selected sectors such as the commercial office and retail sectors with a surplus of 5.2 million SQFT and 2 million SQFT respectively as at 2018, and inaccessibility of financing by both developers and off-takers.
Residential sector was the only sector to record an increase in yields, with Ruaka topping the rank in terms of yields.
"We retain a neutral outlook for the real estate sector mainly constrained by increased supply in the market and limited access to financing for both developers and off-takers.
The real estate sector, however, has pockets of value in themes such as housing for lower-middle to low-income earners in the residential sector and in differentiated concepts such as serviced offices and offices in mixed-use developments (MUDs) that attract average rental yields of up to 13.4% and 8.2%, respectively," said Juster Kendi, Research Analyst at Cytonn
Residential sector
The Cytonn report showed apartments performed better in H1'2019 recording an annual price appreciation and uptake of 0.7% and 22.4% respectively, with average total returns of 5.5%, 5.5%, and 6.3% for the upper mid-end, lower mid-end suburbs, and satellite towns respectively.
Detached units recorded an annual appreciation and uptake of 0.2% and 19.7%, respectively, with average total returns of 3.8%, 4.5%, and 4.1%, for high-end, upper mid-end, and satellite towns, respectively.
The sector presents an opportunity in affordable housing in satellite towns such as in Ruaka and Thindigua with average returns of 8.0% and 6.1% respectively owing to incentives by the National Government and increased national budget allocation to affordable housing by 61.5% to KSh 10.5 billion in FY 2019/2020, from KSh 6.5 billion in 2018/2019.
READ ALSO: Property firm Cytonn officially ventures into capital market with launch of asset management division
Commercial office sector
The report indicated commercial office sector performance declined, recording 0.3% and 2.3% points decline in average rental yields and occupancy rates, to 7.8% and 81.0% in H1'2019, from 8.1% and 83.3%, respectively in FY'2018.
Asking rents decreased by 5.3% to an average of KSh 96.6 per SQFT in H1'2019 from KSh 102 per SQFT in FY'2018.
Pockets of value remain in differentiated concepts such as serviced offices in Westlands and Kilimani and offices in mixed-use developments (MUDs) that attract yields of 13.4% and 8.2%, respectively.
Retail sector
According to the Cytonn report, the retail sector's performance also dropped, recording a 0.8% points decline in rental yield to 8.2% in H1' 2019 from 9.0% in FY' 2018.
Occupancy rates dropped by 3.5% points from 79.1% in FY' 2018 to 75.6% in H1' 2019 and average rents declined by 4.9% to KSh 170.0/ SQFT/month from KSh 178.2/ SQFT/month in FY'2018.
The decline in rent was attributed to property managers' adoption of innovative pricing models such as reducing rental charges and rent-free grace periods of up to six months in order to attract tenants.
"Our outlook for the sector is neutral as the sector continues to attract both local and international retailers to cushion the retail real estate sector performance through increased occupancy rates.
The investment opportunity is in county headquarters in markets such as Mombasa and Mt Kenya regions that have retail space demand of 0.3 million and 0.2 million SQFT, attractive yields at 8.3% and 9.9% and occupancy rates at 96.3% and 84.5%, respectively," Kendi said.
READ ALSO: Cytonn recognised as one of strongest brands in East Africa, tipped for Superbrands award
Hospitality sector
The sector, the report showed, continues to be attractive driven by the improving air transport operations; continued marketing of Kenya as an experience destination; improved security; and political stability, which have continued to boost tourists' confidence in the country and thus making it a preferred travel destination for both business and holiday travellers.
The investment opportunity in the sector lies in serviced apartments in areas such as Kilimani and Westlands markets with rental yields of above 10.0%; and conference centres situated in and away from Nairobi, given the growing number of local conferences and delegates.
Land sector
The land sector recorded a 0.5% y/y decline in the asking prices, 4.3% points decline compared to the 3.8% growth rate in H1'2017and this was attributed to an overall slowdown in real estate investment activities.
Cytonn noted the investment opportunity is in satellite towns such as Ruiru and Limuru, which registered a 4.1% annual capital appreciation on average, attributed to the relatively high demand for land in these areas, fuelled by the affordable housing initiative in addition to satellite towns acting as Nairobi's dormitory with majority of the population moving away from the Central Business District (CBD).
Listed real estate sector
The Stanlib Fahari Income-REIT closed the first half of the year at KSh 9.2 per share, 14.4% lower than the year's opening price of KSh 10.8 and 54.0% from its issue price of KSh 20.
The REIT, according to the Cytonn report, has been performing poorly mainly due to minimal acceptance by real estate investors and a general poor institutional framework inhibiting its growth.
"Our outlook for Stanlib's listed real estate is neutral supported by the improved dividend yield of 8.1% as at 2018, in line with the real estate performance," said Kendi.
Do you have a life-changing story you would like us to publish? Please reach us through [email protected] or WhatsApp: 0732482690 and Telegram: Tuko News
Kenyans mourn the death of Safaricom CEO Bob Collymore – On Tuko TV
Source: Tuko