– Mbithi whose request for another term in office was declined will now proceed on suspension effective July 6, 2019
– Isaac Mbeche was appointed to take over his duties and responsibilities as the vice chancellor in an acting capacity
– This may come as good news for the UoN students who have been pushing for removal of Mbithi citing poor leadership
The University of Nairobi (UoN) vice chancellor (VC) Peter Mbithi has been sent on a compulsory leave following the end of his term and after the university's council declined his request for a second term in office.
The beleaguered VC will proceed on the said suspension effective July 6, 2019, a move that is meant to pave way for appointment of a new boss or his reappointment should he apply for the coveted position afresh.
READ ALSO: Photos: University of Nairobi students protest against VC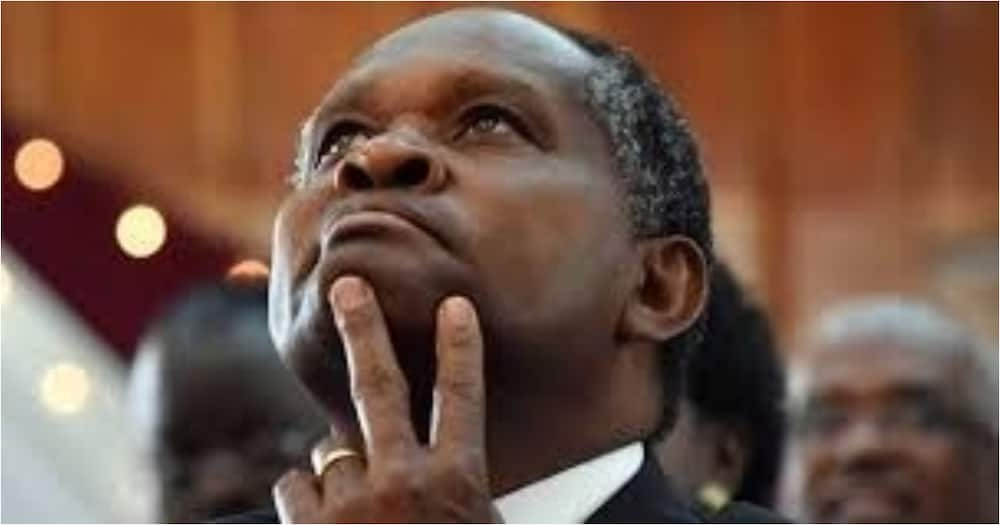 READ ALSO: Kampuni za mawasiliano nchini zaomboleza kifo cha Bob Collymore
In a letter dated June 27, 2019, The University of Nairobi Council declined to renew Mbithi's term and instead referred him to the Public Service Commission (PSC) to apply for the position again as per the University's Act 2012.
Meanwhile, Isaac Mbeche was picked to take over Mbithi's duties and responsibilities as the vice chancellor in an acting capacity until a new VC is appointed.
"He..will subsist until a substantive (re)appointment of the vice chancellor is made as provided for by the law.
The council wishes to take this opportunity to reassure the University of Nairobi community and all stakeholders that it is in charge and there is no cause for alarm," the letter signed.
The council's decision to suspend Mbithi was reportedly arrived at on Wednesday, June 26, following a stormy meeting which was convened to decide on the VC's request for another term in office.
"As you are aware, there was amendment to the Universities Act 2012, which came into force in January 2019. The amendment rendered circular NoOP/CAB.9/1A dated November 23, 2010, referred to in the letter redundant.
Consequently, within the current legislative framework, the council is not in a position to consider, approve and recommend your re-appointment as requested in your letter dated May 19," the council said in its response letter signed by chairperson Julia Ojiambo.
Source: Tuko