Kenya Power and Lighting Company (KPLC), commonly referred to as Kenya Power, has hit the headlines again with yet another fraud scandal in which KSh 150 billion is alleged to have been stolen from unsuspecting customers.
The amount is said to have been stolen by the electricity company's staff in a complex conspiracy with unscrupulous brokers and individuals who exploited Kenyans through over-billing.
READ ALSO: Kenya Power exposes fraudster threatening to disconnect customers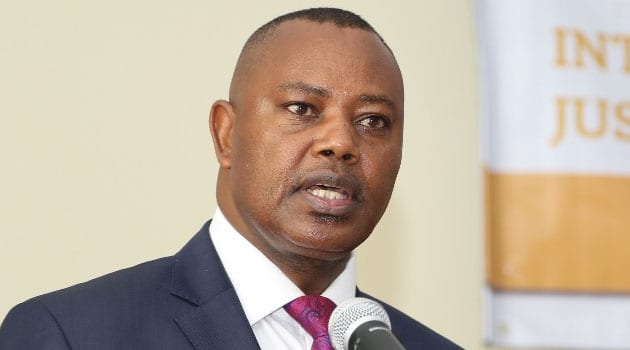 READ ALSO: Bodi ya kutoa leseni ya umiliki wa silaha nchini yanasa zaidi ya risasi 21K kutoka kwa raia
The multi-billion fraud was exposed by the Directorate of Criminal Investigations (DCI) which disclosed investigations had been going on since 2014 with undercover detectives deployed to spy on KPLC and report on suspicious transactions.
"We had officers posing as customers. Others as employees of Kenya Power. Another group at a mobile subscriber company who spied on the transaction and passed the intelligence to us," the DCI boss George Kinoti revealed in a statement issued on Thursday, June 27.
READ ALSO: KSh 1 billion electricity token money goes missing at Kenya Power, 5 employees suspended
Kinoti stated the people behind the fraud had compromised the billing system and were overbilling customers up to the tune of KSh 300,000 in some cases involving domestic consumers.
Some 5000 KPLC customers benefited from the fraudulent activities that also reportedly cost the company billions in loses.
The DCI has since summoned some 119 companies and 85 individuals implicated in the scam to record statements.
READ ALSO: Power blackout strikes most parts of Kenya and Uganda
The latest fraud scandal comes barely a year since the backdated and inflated electricity bills scandal hit the electricity house in 2018.
In the previous scandal, city lawyer Apollo Mboya accused the public utility firm of deleting customer accounts and sending out backdated inflated electricity bills for non-existent accounts.
At least five highly skilled employees based at the company's IT department were accused of manipulating the KPLC's pre-paid and postpaid billing systems and siphoning up to KSh 1 billion token money.
The high-tech fraud scheme allegedly begun in 2017 when electricity consumers started experiencing unexplained delays in token processing.
Whereas some allegedly paid for tokens that were never generated, others had to wait up to 15 hours before they could get back power after paying for the token ( a 20-digit figure that is loaded into the meter to receive electricity) through M-Pesa paybill number 888880.
Then there were those who could not understand why their power bills significantly varied from one month to another and extremely high in certain cases.
READ ALSO: Kenya Power exposes fraudster threatening to disconnect customers
Source: Tuko.co.ke