Cytonn Asset Managers Limited (CAML), the affiliate of Cytonn Investments Management Plc, on Monday, June 24, officially launched its pensions business.
The focus of the pensions business is expected to deliver above average returns to members of Cytonn's pension schemes.
The pensions business will consist of three products namely Cytonn Personal Retirement Benefits Scheme, Cytonn Umbrella Retirement Benefits Scheme and Cytonn Income Drawdown Fund.
READ ALSO: Cytonn receives regulator's nod to manage retirement benefits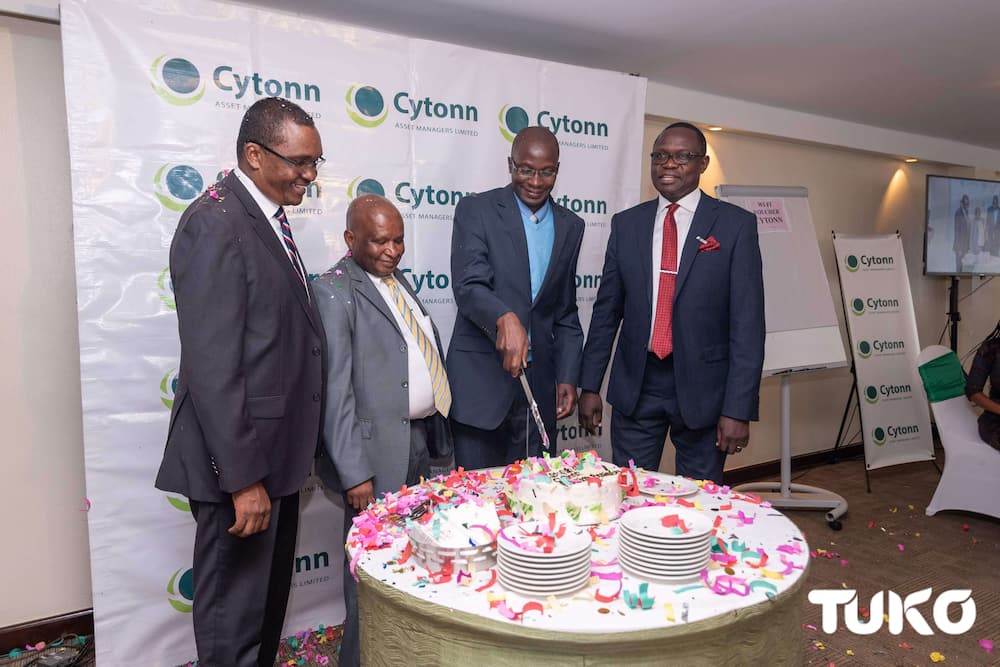 READ ALSO: What sets Cytonn's The Alma apart from most residential properties?
Cytonn Personal Retirement Benefits Scheme will mainly target self employed individuals in the informal sector, and professionals such as doctors and lawyers, who don't belong to any pension scheme and are seeking a vehicle to save for their retirement.
Cytonn Umbrella Retirement Benefits Scheme will target employers who do not have a pension scheme of their own and would like to enable their employees save for their retirement in an arrangement where the employer and employee both contribute.
Cytonn Income Drawdown Fund will target retiring members of pension schemes by offering them the alternative of investing their accrued retirement benefits and be assured of periodic income based on frequency of their choice.
READ ALSO: Property firm Cytonn officially ventures into capital market with launch of asset management division
The launch of the pension business was yet another milestone by CAML in its bid to increase its regulated products offering.
The launch of the pensions business which is regulated by the Retirement Benefits Authority (RBA) goes a long way towards the actualisation of the firm's objectives, and that is to deliver above average returns to its clients.
READ ALSO: Cytonn investment granted Real Estate Investment Trust licence
Speaking during the launch, head of pensions at CAML David Mwakitele noted they were proud to expand their pension product portfolio in line with the company's core objective of delivering above average returns to all its clients including the pensioners.
"We shall bring the same Cytonn ethos of delivering above average returns and focusing on the interest of the client in the management of these funds.
As Cytonn Asset Managers Limited, we remain committed to supporting the Authority in enhancing education to the public on the importance of saving for retirement to secure their financial future post-retirement and consequently enabling more people to save for their retirement," Mwakitele said.
READ ALSO: All about Cytonn's Sharp Investor's Tour, the ultimate adventure for discerning investors
The Principal Officer at CAML, Victor Odendo, on his said the pensions business will now give the firm a comprehensive set of products to deliver.
"Our Fund Management license from CMA enable us to launch the Unit Trust Business and we have seed Cytonn Money Market Fund become the number one ranking fund by yield.
We have received the REIT Manager License from CMA – we are working very hard on a REIT product, and now the Pensions license from the RBA will allow us to develop high yielding pensions products for pensioners," he said.
READ ALSO: Cytonn recognised as one of strongest brands in East Africa, tipped for Superbrands award
Charles Machira who spoke on behalf of the RBA CEO Nzomo Mutuku affirmed the authority's commitment to creating quality pension products to serve the Kenyan population.
Machira, who is the chief manager of the Supervisions Department at RBA challenged Cytonn to develop products suitable for the informal sector whose participation the retirement benefits industry is still less than 1%.
"This is a celebration of Cytonn's commitment to developing and growing the pensions sector. I am glad to see more products coming into the market.
Part of the mandate of RBA is to develop and promote the retirement benefits sector, and we are glad to work hand in hand with Cytonn Asset Managers to increase coverage for citizens," he said.
(Sponsored)
Source: Tuko