Are you seeking to venture into agribusiness and you need proper advice from the captains of industry? Are you an existing farmer who still has not answered the market problem or value addition option?
This is your opportunity to change your entire agribusiness life through a three day training at this year's Africa's Agripreneurs Summit at the Nairobi Hospital Convention Center from the 26th to 27th July with 28th being an Agri-tour to some value adding farms.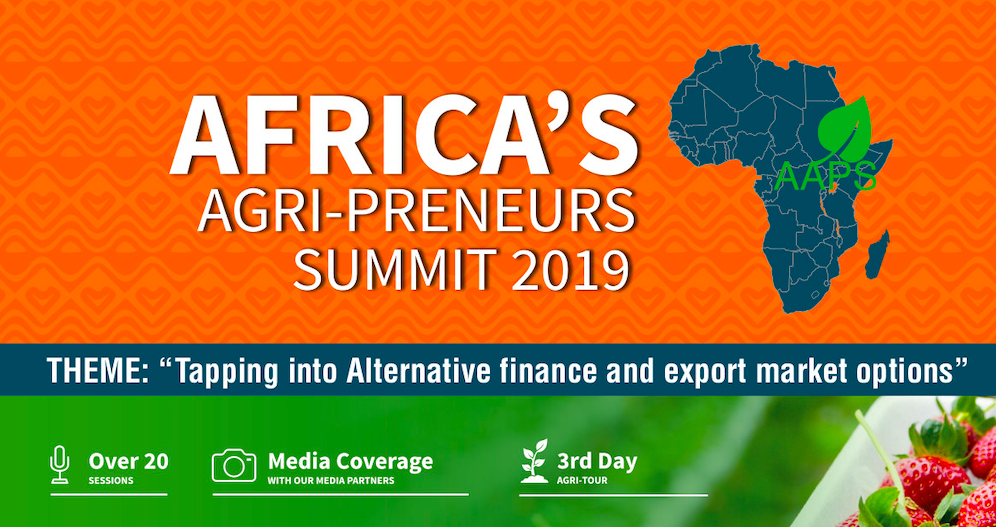 Speakers
The Africa Agripreneurs Summit brings together key Agro-trainers from 15 countries of the continent who will take you over 20 sessions and some of the speakers include
Mr. Richard Munang – Regional Co-ordinator UNEP / EBAFOSSA
Mr. Gilad Milo – CEO Harmony Africa
Ms. Patricia Kalberg – Director South Africa Fruit Packers
Mr. Gilbert Ngaira – Director Kilimototo
Ms. Ayedabalo Oluyon – C.E.O Agro-fund For Africa
Mr. Chris Nzuki – C.E.O The Hive Limited
Mr. Odipo Gerphas – Director Judera Group
Mr. Ronald Dianga'a – Managing Director Kenarava
These and more speakers will tackle key topics that have been bottle-necks to Africa's agribusiness industry.
1month to go. A few tickets still available for the Africa's Agripreneurs Summit 2019
Topics
This year's theme is "Tapping into financing options and export market opportunities for agro-products". A list of more topics that will cover up the 20 sessions include.
Key value addition & agro-processing options
Relevance of emerging technologies in agribusiness
Post harvest handling
The role of youth in agribusiness
Alternative funding options
Opportunities in export markets & standards
High value agro-ventures
Combating climate change agro-impacts
Precision farming for profits
Organic farming market opportunities
Preparing experienced farmer for growth investment
Tickets
A few tickets are still left and book yours please contact Mr. Frank on +254702287760
Or email your specific request to info[email protected]org. More information about the summit please visit www.africaagripreneurssummit.org.
Tickets go for Kshs. 10,000 only payable through  M-PESA till Number 149417 (Buy Goods and Services) To the organizer Agrintel Group LLC. Upon Payment please forward your message to 0702287760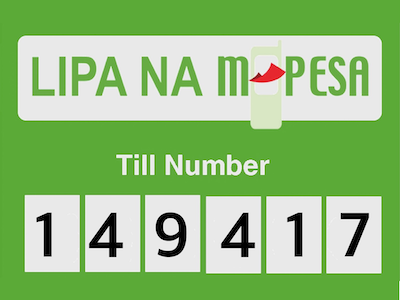 The ticket caters for;
Entry to all 20 sessions
Breakfast & Lunch on all days
Agritour transport, training and meals
Free medical check-up by our partner Nairobi Hospital
The image below is a full program of what to expect at the summit. See you there…