– The family said they do not understand why on of their employees would decide to set their business on fire
– They said they have, however, forgiven him as they work towards rebuilding the business
– The Palestinian family also noted that both the building and the cars did not have insurance
– According to the police, the man was placed at the scene after CCTV footage revealed he was within and inside the building at the time of the incident
– The footage showed the man arriving at the building while carrying a jerrycan which is believed to have contained fuel which he sprinkled and lit a fire before escaping
– Police are now looking for him and detectives have already visited his Nairobi homes in Eastleigh and Kileleshwa
Owner of Malik Heights building on Thursday, June 6, announced him together with his family had forgiven an arsonist who was behind the fire that razed down parts of the building.
He said that the family was at peace with itself and will forgive the alleged arsonist Yusuf Adow, as they get ready to bounce back to business.
READ ALSO: Meet Thomas Fuller, the African slave whose maths sense put his harsh masters to shame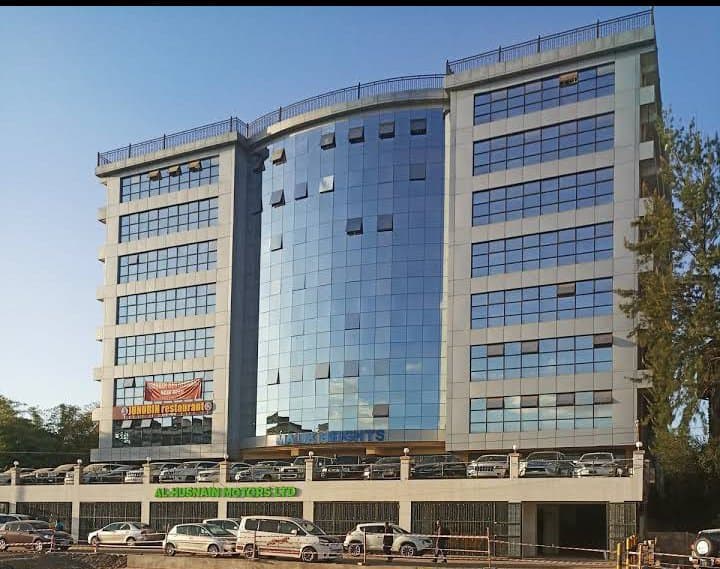 READ ALSO: JKUAT university student cycles over 500 km to encourage use of bicycles in Kenyan cities and towns
Speaking to K24, the owner's brother, Shahid Siddique, said they will however let law take its own course .
"Actually, we have no choice. We have decided to reopen and we will also forgive him (Yusuf Adow) and let the law take its own course," Shahid said.
"There is no insurance, neither for the building nor the vehicles. This is a family business which we have worked hard for. It has taken us almost 22-25 years to build this up," Shahid added.
READ ALSO: Heavy rains flush out armed bandits from Suguta valley
According to him, the company is yet to comprehend why their employee who worked for them as a broker for the past four years, would commit such an atrocious act.
The Pakistan family also denied claims that the arson act was as a result of a botched business deal between the family and the broker.
"We did not owe him a single shilling. His work was to bring in customers and we paid him on commission as per what we had agreed with him per unit," said Shahid.
READ ALSO: Millie Odhiambo sensationally claims she's discussing with husband to allow her marry another man
"Either KSh 50,000 or KSh 20,000 or whatever amount it was. Whenever we sold and got our money, we straight away paid him his amount," he added.
He also dismissed claims that the businessman was on police radar over alleged links to an illegal trade that extends beyond the Kenyan borders
"If we would have been participating in illegal trade like drugs or whatever we are accused of, the government would not have spared us even for a day," Shahid saii.
READ ALSO: Teen with cerebral palsy evokes emotion as he walks across graduation square
During the Monday night fire, 65 high-end vehicles estimated to be worth KSh 600 million were burned down, with nine reduced to empty shells.
Detectives identified the arsonist, 31-year-old Adow, born in Mandera and a former broker after CCTV footage at the building, captured him setting the premises on fire.
Police are still in hot pursuit of the suspect, amid lingering questions on the motive of the arson and why the family has not yet recorded a statement with the police.
Do you have a life-changing story you would like us to publish? Please reach us through [email protected] or WhatsApp: 0732482690 and Telegram: Tuko news.
My daughter has 8 months to live – Ruth Wambui
Source: Tuko.co.ke